Providenciales Fine Dining
A range of fine and gourmet dining options are available on Providenciales. Many restaurants are located directly on the beach, with beautiful vistas of the ocean.
Several of the restaurants are popular with tourists, and it's recommended that you make reservations in advance (although it's not always necessary), especially if you are part of a large group.
Kitchen 218 at the Beach House
Caribbean cuisine, infused with French and Asian flavours, set in a casual beachside environment embodies what the Beach House Restaurant is all about. Moderately-priced menu and open for breakfast, lunch, or dinner.
Learn More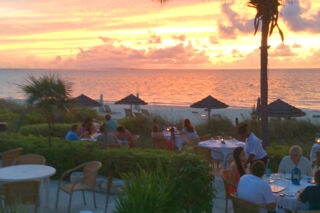 Beachfront restaurant at the Sibonné Hotel. Serves freshly caught seafood and freshly made desserts and ice cream. Open for breakfast, lunch and dinner.
Learn More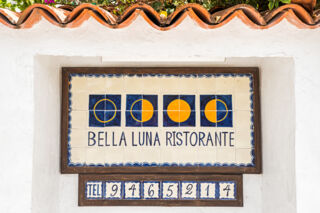 Fine Italian Dining. Centrally located in Grace Bay. Reservations recommended.
Learn More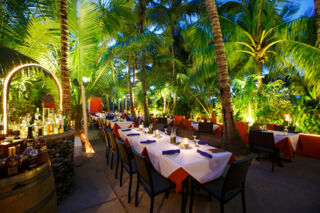 Local dishes with a European and Asian flair. Reservation recommended.
Learn More
This tranquil restaurant is found at the award-winning Provo Golf Club and is perfect for breakfast, lunch and dinner. The menu includes a great selection of international favourites and grilled dishes. Choose from indoor and outdoor seating.
Learn More
A new breed of experiential dining we like to call 'eatertainment' is served up at Fire & Ice. Start your dinner with some easy sipping drinks at the Ice Bar. The dinner menu comprises a series of fresh Mediterranean and Caribbean items ranging from salads, to fresh fish and freshly grilled treats.
Learn More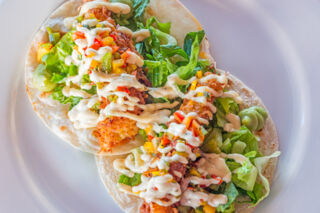 Located at Neptune Villas on the scenic Chalk Sound lagoon, Las Brisas Restaurant offers Caribbean Mediterranean fusion dining. Serves lunch and dinner.
Learn More
Restaurant in Turtle Cove featuring local inspired dishes and seafood.
Learn More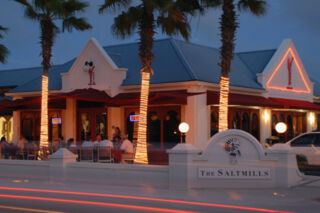 Yoshi's Japanese Restaurant
Sushi and Japanese dishes. Located in Grace Bay at the Salt Mills Plaza.
Learn More