Turks and Caicos
Asian Cuisine Restaurants
The island of Providenciales in Turks and Caicos is home to several Asian cuisine restaurants, several of which are easily accessible from the Grace Bay region. There's a great balance in local restaurants between inexpensive traditional classics and fine dining.
Many of the gourmet restaurants on Providenciales offer quite an international menu, typically have Asian influenced dishes (of which many are unique and done quite well), and may incorporate local seafood.
Sushi and Japanese Cuisine
Yoshi's is one of the better-known Japanese cuisine establishments in the Turks and Caicos, and has been one of the foremost sushi restaurants on Providenciales for more than a decade.
SUI-REN, which serves Japanese and Peruvian fusion dishes, is a gourmet restaurant located at the luxury Shore Club resort on Long Bay Beach.
Thai Restaurants
Kin Khao, located on Leeward Highway near Grace Bay, is an unassuming yet popular Thai restaurant that serves traditional dishes at a great price. Entrée portions are typically large, so there's plenty to go around. Both dine-in and takeout available.
Thai Orchid, in the Regent Village plaza in Grace Bay, is another Thai restaurant, serving classics such as pad thai, soups, and curry.
Chinese Cuisine
Chinson's offers a unique take on cuisines, with a menu of Jamaican and Chinese dishes. Along with Caribbean favorites such as jerk and BBQ, there's stir-fry, chop suey, fried rice, chow mein, and soups.
Indian Cuisine
The southern Caribbean and West Indies has historically for more than a century had an Asian Indian cultural influence through migration and indentured servants, and some of the fare from countries such as Trinidad and Tobago, Guyana, and Jamaica, reflect the fact. Roti, curry, and other traditional Indian food can be found at some of the smaller restaurants on Providenciales, including a couple in the Downtown region.
Asian Cuisine Restaurants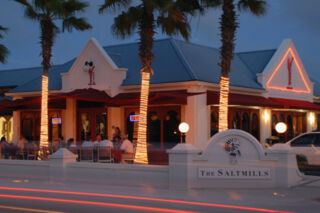 Yoshi's Japanese Restaurant
Unit 20
Yoshi's is a Japanese restaurant Located in Grace Bay at the Saltmills Plaza. The menu includes many classic Japanese dishes, including sushi and sashimi.
Learn More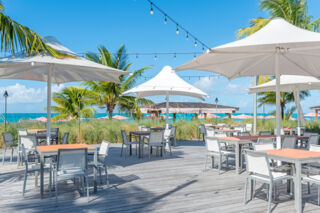 Solana
Solana is a beachfront restaurant, located at Ocean Club West on Grace Bay Beach. Open for breakfast, lunch, and dinner, the restaurant serves a menu of seafood, Japanese, and Italian cuisine.
Breakfast, Lunch and Dinner
Learn More
Prices shown are inclusive of tax. Gratuity is not included and is appreciated by staff. This venue charges Service Charge (10%) and Government Tourism Tax (12%).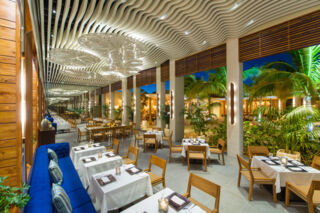 SUI-REN
SUI-REN is an elegant fine dining restaurant, located inside The Shore Club resort on Long Bay Beach. The restaurant serves a menu of Japanese cuisine with Peruvian flair.
Learn More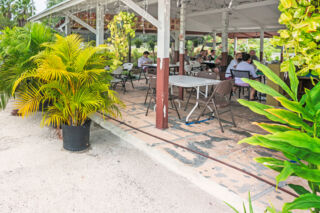 Kin Khao
681
Kin Khao is a Thai and Asian restaurant, located near Grace Bay on the island of Providenciales. Dine in or take out. Dishes include pad Thai, khaw pad, stir-fry, and many seafood options.
Learn More
This venue does not charge any taxes. Gratuity is optional and is appreciated by staff.