Providenciales Shopping
Providenciales offers the best shopping opportunities in the Turks and Caicos. There's a wide selection of gift, art, luxury and grocery options.
See Customs Allowances for information on how much stuff you can bring back duty-free to your home country.
Where to Shop
Grace Bay is the centre of gift, jewellery, art and fashion shopping in the Turks and Caicos. The adjacent Regent Village and Saltmills Plaza is the main retail area, but several other shopping centres are found a short distance to the east.
Local Souvenirs and Gifts
As is the case at many tourist destination, the souvenirs offered here are a mixture of imported (and typically mass-produced) items, this page will help you differentiate.
Over the last few years, the Turks and Caicos has seen a great increase in the selection of locally-manufactured items, all of which have a true connection to the islands.
Arts and Crafts
As the art galleries can attest, there's a wide selection of paintings, prints, sculptures and crafts.
The art scene in the country has been expanding, and there's now a wide range of artists here working in many types of media.
Check out one of the Grace Bay galleries and you'll definitely something that will catch your fancy.
Products from the Middle Caicos Co-op are also making their appearance on Providenciales. Hand made on the quiet North Caicos and Middle Caicos, these items include woven baskets, old-fashioned dolls, model sailboats and hats.
Some pieces in shops here are handmade, but do not originate in the Turks and Caicos. This would include the brightly-painted Haitian sheet metal art and some paintings.
Jewellery and Fashion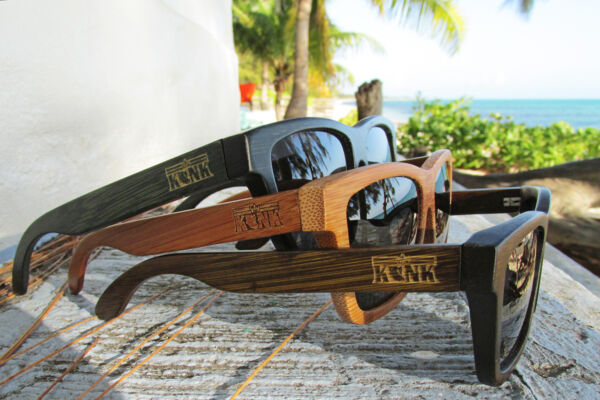 Konk Apparel is an up and coming Turks and Caicos brand, with sunglass, hat and clothing designs.
Although not manufactured in the country, unique Turks and Caicos design T-shirts are now available at many shops.
Two more options are Sea Sage's unique silk scarves and Atelys Adrian's handcrafted silver jewellery with beautiful stone, sea glass and pearl settings.
Food, Drinks and Cosmetics
The perfect way to start the day, TCI Coffee Roaster's gourmet coffee is offered in a wide array of blends. The raw coffee beans are roasted and packaged (both ground and whole) in central Providenciales.
Turk's Head Beer and Bambarra Rum are the two local alcohols. Both are bottled on Providenciales; the beer is brewed from scratch and the rum is blended from regional stocks.
Other local items include Peppa Joy hot sauce (made from local peppers), south caicos sea salt, and Lucayan Skincare products.
Conch Creations
Along with contributing to many of the nation's favourite dishes, the conch also factors into many of the locally-made gifts.
The shells, treated as refuse in previous times, are now being turned into vases, dishes and artwork. Although a bit clunky, these pieces are definitely unique!
Albeit quite rare, the pastel-hued conch pearl is sometimes found, and is either sold singularly or incorporated into jewellery.
Conchs and Other Seashells
Many of the smaller craft markets and shops offer a selection of seashells for sale, but other than conchs, queen helmets and Tritons Trumpets, nearly all of these shells are imported.
In some cases, there can be non-conch local shells, but these should be avoided due to questionable gathering practices and legality.
Conchs are the only legally exportable shell, and certain conditions apply.