Providenciales
Fast Food, Take-out, & Delivery
Providenciales doesn't have any of the globally famous fast food chain restaurants, yet there are several options for a quick takeaway meal.
Both the Graceway IGA and Graceway Gourmet supermarkets offer a wide range of prepared and hot foods, including chicken, fish, sides, salads, sandwiches, pizza, and more.
In the Downtown region of Providenciales, there are many small take-out establishments, serving food ranging from fried chicken and fish, to local and Caribbean flavors such as conch fritters, soups and stews, and fried plantains. One of the best-known fast food places on Providenciales is Sweet T's, which cooks a simplified menu of fried chicken wings and French fries at a price that can't be beaten.
At the Leeward area on the eastern end of the island is The Market at Blue Haven Resort, a small supermarket, and deli that offers sandwiches, baked goods, coffee, and cold drinks.
Once unheard of in the Turks and Caicos, delivery is now offered at some Grace Bay eateries. The service typically isn't offered to some of the more remote residential and villa communities on Providenciales such as Chalk Sound, Turtle Tail, and Silly Creek, yet it's a convenient option for those staying in the Grace Bay region.
Pizza
Pizza varies greatly on Providenciales. There are more restaurants serving this international favorite now than ever.
Graceway IGA and Graceway Gourmet sell ready-made pizza by the slice, and make pies to order as well.
Pizza Pizza, which has locations in Grace Bay and on Leeward Highway, are popular and long-established restaurants that offer great pizza.
Several of the top Italian restaurants serve gourmet pizza now. Bella Luna in Grace Bay offers a dedicated pizza garden and delicious thin-crust pies that may be garnished with a wide selection of fresh specialty toppings.
Did You Know?
Providenciales once had a Kentucky Fried Chicken! In the mid-1990s, a proper KFC restaurant, complete with a drive-through, opened its doors in the Downtown region of Providenciales. However, disagreements between the local franchise and corporate over ingredient sources and unapproved menu items (fried conch!) put an end to the experiment.
Much more recently, we've also had an Outback Steakhouse, which operated in Grace Bay for about a year before closing down.
Fast Food and Take-Out Restaurants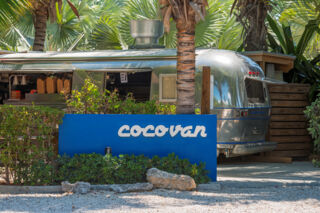 Cocovan is a popular gourmet takeout food truck, located in Grace Bay and nestled in a verdant coconut palm grove. Enjoy interesting and delicious versions of popular fast food style fare.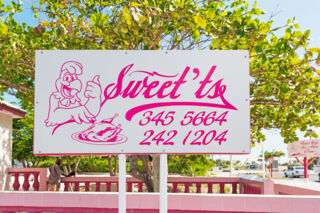 One of the oldest take-away restaurants on Providenciales, this is a local favorite for fried chicken and is also one of the least expensive places to get lunch on the island. Located downtown near the airport roundabout.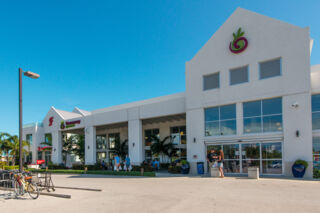 Graceway Gourmet is a mid-sized supermarket with a large selection of prepared hot foods, salads and sandwiches. Tables and chairs are provided outside in the shade for customers.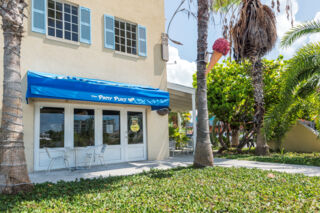 Patty Place in Grace Bay is a popular takeout restaurant and ice cream parlor in the Turks and Caicos. Experience authentic Jamaican patties, a savory pastry that's a Caribbean favorite.