Turks and Caicos
Coffee Shops & Breakfast
Looking for the perfect cup of fresh-brewed coffee or breakfast? The island of Providenciales is home to some great coffee shops, bakeries, and cafés, many of which are located in the central Grace Bay area, and within easy walking distance of the hotels.
Coffee Shops
Lemon 2 Go is a gourmet coffee shop, located at near the Regent Village and Saltmills Plaza in central Grace Bay. Coffees include quintessential drip coffee, cappuccino, lattes, espresso, caffè mocha, and an array of iced coffees as well. There's also hot tea and iced tea, smoothies, fresh-made lemonade, juices, breakfast and lunch sandwiches, samosas, salads, wraps, and snacks.
Beans & Leaves Island Brew is one of the newer coffee shops on the island, and strives to offer more of a gourmet and organic menu that includes coffees, teas, bubble teas, and smoothies. Beans & Leaves also serves sandwiches and salads for those wanting lunch.
Shay Café is located at Le Vele Plaza, adjacent to the Saltmills. The restaurant specializes in coffees and teas that may be either hot or iced, and basic breakfast and lunch dishes. Onsite is both outdoor seating in the tranquil courtyard at the plaza, and indoor with air conditioning.
Graceway Gourmet supermarket in Grace Bay features a prepared foods, bakery, and coffee section, which serves coffee, teas, and baked goods that include donuts, muffins, pastries, cookies, Danishes, croissants, and eclairs. Graceway Gourmet also can create custom smoothies, with a great range of fruits and vegetables to work from.
Providenciales doesn't have any international branded coffee shops. On Grand Turk, the Grand Turk Cruise Center has a Starbucks, yet there are no other Starbucks, Dunkin' Donuts, Krispy Kreme, or Costa anywhere else in the Turks and Caicos.
Locally Roasted Coffee
The Turks and Caicos has a local coffee roaster, TCI Coffee Roasters, which is based on the island of Providenciales. Specializing in gourmet blends, their products are offered in many shops and boutiques on Providenciales. Choose from a wide array of light, medium, dark, and decaffeinated blends. TCI Coffee Roasters only uses organic and sustainably sourced beans, which have the green 'Rain Forest and Bird Friendly' certification.
Unlike some other Caribbean destinations such as Jamaica and the Dominican Republic, coffee isn't grown in the Turks and Caicos, and all beans that are roasted here are imported.
Breakfast and Brunch
For breakfast, the best options are typically either the one of a few cafes in the Grace Bay area, or one of the resort restaurants. Many of the well-known inland restaurants don't open for breakfast, yet typically at least one of the restaurants onsite at the larger hotels serve breakfast. Buffets are not common in the Turks and Caicos, and are typically only found at special events and at the larger all-inclusive resorts.
Lemon 2 Go, Shay Café, Beans & Leaves, and Graceway Gourmet supermarket tend to be the busiest early morning spots that are not hotel restaurants. All offer a selection of ready to go food, as well as some hot and prepared dishes.
Some of the best brunch options in the Turks and Caicos are a handful of restaurants that offer specials, often only available on certain days.
Fairways is the restaurant and bar located at the Royal Turks and Caicos Golf Club near Grace Bay. To cater to the those want early tee times, the restaurant severs a wide breakfast and brunch menu, which range from classics such as pancakes, fruit dishes, and breakfast sandwiches, to full English breakfasts and Sunday brunch specials.
Bay Bistro's weekend and holiday breakfast and brunch is a favorite with visitors and locals alike. The restaurant offers a beautiful beachfront setting on Grace Bay, and the morning menu includes pancakes, fruit plates, bagels, eggs, bacon, sausages, hash browns, omelets, toast, yogurt, and more.
Bakeries
If you're seeking fresh-baked pastries, donuts, croissants, and much more, there are some great options on Providenciales.
Caicos Bakery, found at Caicos Café Plaza, serves fresh-baked bread, pastries, donuts, and tarts.
Lemon 2 Go, Beans & Leaves, and Shay Café all offer their own collections of baked goods with a varying menu of croissants, pastries, muffins, cinnamon buns, and bagels.
For donuts, Graceway Gourmet supermarket offers a great take on the classic American-style sugar donut, and also sells other styles including glazed and chocolate covered variants. Caicos Bakery, also located in Grace Bay, creates popular gourmet-style filled donuts.
Coffee and Breakfast Restaurants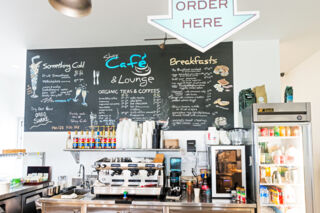 Shay Café is a coffee shop and restaurant, located at Le Vele Plaza in Grace Bay. Discover wraps, sandwiches, fresh baked goods, smoothies, hot and cold coffees, pizzas, and more.
Learn More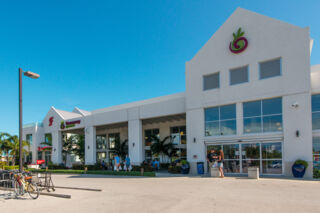 Graceway Gourmet is a mid-sized supermarket with a large selection of prepared hot foods, salads and sandwiches. Tables and chairs are provided outside in the shade for customers.
Learn More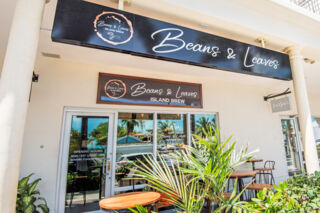 Beans & Leaves is a café and coffee shop, located in the heart of Grace Bay at Regent Village. The menu includes cold and hot coffees, teas, baked goods, sandwiches, and more.
Learn More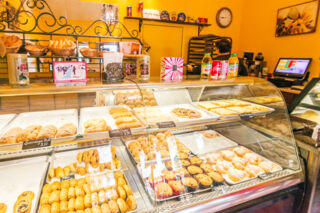 Caicos Bakery is located in central Grace Bay at the Caicos Café Plaza. This quaint shops serves freshly baked bread, pastries, croissants, Danishes, and a selection of drinks and coffee. Garden seating can be found outside the bakery. Caicos Bakery also creates beautiful custom cakes for special events!
Learn More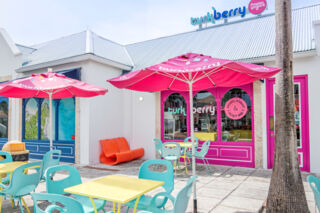 Turkberry is located in central Grace Bay and serves fresh-made frozen yogurt. Discover a range of delicious frozen yogurt flavors and toppings, donuts, coffee, and more.
Learn More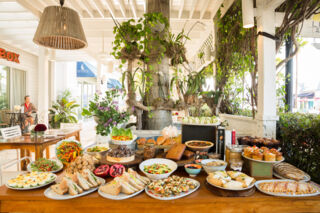 Lemon 2 Go is a boutique coffee shop and café, located in the heart of Grace Bay, and within walking distance of many hotels. Choose from a wide range of coffees, teas, smoothies, and juices, as well as breakfast and lunch dishes.
Learn More
Last reviewed by an editor on 9 May 2022.