Providenciales
Alcohol & Liquor Stores
The island of Providenciales features many shops that carry a wide range of beer, wine, and spirits. The beer and cider produced by the Turk's Head Brewery are the only commercially made alcohol available in the Turks and Caicos.
Turks and Caicos Drinking Age
The minimum drinking age in the Turks and Caicos is 18. Persons appearing under the age of 21 may be asked to show ID when purchasing.
Prices and Selections
There is no local restriction in selling alcohol in grocery stores, so alcohol and beer can be found in many of the larger supermarkets, including Graceway Gourmet in Grace Bay and at Graceway IGA on Leeward Highway. Popular American beers, such as Miller, Budweiser, and Coors, both regular and lite, can be found locally as well.
The least expensive beer available in the Turks and Caicos is local Turks Head purchased by the case at the brewery. Turks Head is typically more expensive when purchased elsewhere. FOTTAC (Flavors of the Turks and Caicos, a shop) at the Regent Village in Grace Bay typically offers the best prices of Bambarra Rum (locally blended) and other spirits.
The Wine Cellar on Leeward Highway stocks the widest selection of alcohol, wine, and spirits, including brands such as Johnnie Walker, Hennessy, Bacardi, Smirnoff, Rémy Martin, Absolut, Baileys, Grey Goose, and Woodbridge.
The Turks and Caicos has one local beer brand, Turk's Head, which produces lager, IPA, amber, and a lite, in addition to special runs available in their tap room. There is also Bambarra Rum, a locally mixed rum blended from regional sources and named after the settlement of Bambarra on Middle Caicos. The gift shop at the Turk's Head Brewery sells growlers which can be filled at the tap, so it's possible to purchase some of the specialty runs for later.
The duty-free shops feature a select collection of spirits and rum, including local and regional flavors, as well as the famous international brands.
If you're looking to take back home an authentic taste of the Turks and Caicos, be sure to stop by FOTTAC. FOTTAC stands for Flavors of the Turks and Caicos, and as the name suggests, this shop features local Bambarra rums and rum cakes, jams, chutneys, seasonings, hot sauce, and candies. In addition to the beers produced by the local Turk's Head Brewery, there are several varieties of the locally blended Bambarra Rum and Osprey vodka. Bambarra Rum is available in several different labels, including Gold and the exclusive 15-year-old Trouvadore.
Best Prices and Places to Buy Beer and Alcohol
The best prices on local beer is found at the TC Crystal shop, which is located adjacent to and is associated with the Turk's Head Brewery. Beer is typically at least $10 less per case than anywhere else. They also stock canned and bottled drinks such as the Osprey Chill and Bambarra mixed drink products.
Popular imported beers, such as Corona, Guinness, and Heineken, are often cheapest by the case at the smaller variety and grocery stores in the Downtown area.
The Wine Cellar typically offers the best prices on top-tier wines and spirits. Alcoholic seltzers, such as White Claw, are also stocked. Delivery services to villas and events are available.
Graceway Gourmet often has wine and other alcohol products on sale, which at times can be some of the best prices on the island.
No Alcohol Sales on Sunday
In the Turks and Caicos, alcohol sales in shops and stores is prohibited on Sundays. Served drinks in restaurants and bars are still available.
Traveling to the Turks and Caicos with Alcohol and Spirits
Residents and visitors over the age of 17 traveling to the Turks and Caicos are allowed to bring in certain amounts and types of goods duty-free. This includes 1 liter (33.8 US fluid ounces) of spirits OR 2 liters (67.6 US fluid ounces) of wine (less than 40% alcohol by volume), per traveler over the age of 17.
Goods in excess of the allowance will be charged duty according to the Customs Tariff.
In the case of alcohol, duty is charged as a fee per gallon, as opposed to the percentage of value system used for almost every other type of good. Duty charges range from $11.91 per gallon for beer, $16.94 for wine, to $42.38 for spirits, vodka, brandy, rum, whiskey, and gin.
Duty-Free
Travelers returning home also often have the opportunity to take back certain amounts of alcohol without paying import fees when entering their home country. The allowance and policies vary by country. See Customs Allowances for an overview for USA, UK, and Canadian residents.
Several shops at the Providenciales International Airport offer duty-free goods, which are alcohol, spirits, luxury goods, and tobacco products which local import duties have not been paid, and are consequently priced relatively low. In combination with the returning customs duty allowance of their home country, this allows travelers to bring back luxury products without breaking the bank.
Cuban Crafters Cigars
One interesting establishment on Providenciales is the Cuban Crafters TCI cigar shop. This shop in Grace Bay offers a wide collection of cigars and also features onsite rolling of cigars. The tobacco leaves used at Cuban Crafters are grown in several Central American nations from Cuban seeds.
Alcohol and Liquor Stores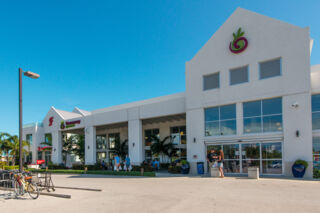 Graceway Gourmet is a mid-sized supermarket with a large selection of prepared hot foods, salads and sandwiches. Tables and chairs are provided outside in the shade for customers.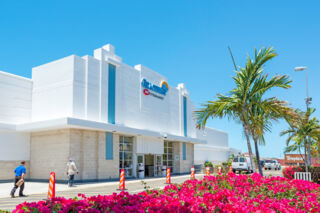 Centrally located on Providenciales at Graceway Plaza on Leeward Highway, this is the largest supermarket in the Turks and Caicos. Along with a full selection of grocery and alcohol, this store also offers prepared food and an onsite coffee shop.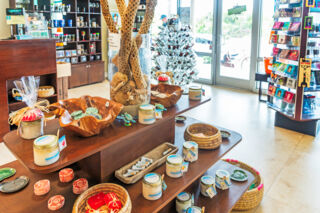 Flavors of the Turks and Caicos
FOTTAC is a boutique retail shop in Grace Bay that specializes in food and drink products that represent or are made in the Turks and Caicos. Explore rum and rum cakes, hot sauces, candy, and more.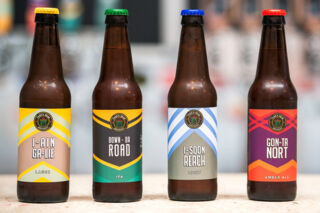 Turk's Head Brewery is the country's only brewery, and interesting guided tours are available. The onsite tap and tasting room offers a great range of exclusive and unique specials, which at times may include ciders, stouts, porters, sours, ales, and more.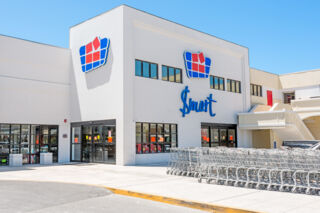 The newest of the Graceway supermarkets, this grocery store is found in central Downtown Providenciales near the Town Center Mall. This was the former 'Island Pride' supermarket, before being acquired and refurbished.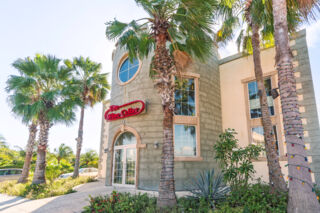 The Wine Cellar - Discount Liquors
Located in central Providenciales on Leeward Highway, this is the largest liquor store on the island. A wide range of international and local varieties is offered, including the best selection of wines in the country.