Turks and Caicos
Grocery Pre-stocking
Grocery pre-stocking and provisioning of villas with food, groceries, alcohol, and other supplies is offered by several businesses in the Turks and Caicos. This service is often provided prior to guest arrival, yet can also be during a guest's stay. Delivery can also be arranged for visiting yachts and vessels.
The Turks and Caicos is home to many luxury developments–the majority of which are based on Providenciales–as well some of the most stunning beaches in the world attracting hundreds of thousands of visitors a year. Consequently, Providenciales has some of the best supermarkets and grocery stores in the country, as well as many specialty stores that stock gourmet products.
Most food in the Turks and Caicos is imported directly from the United States, and as such many of the stores carry American brands and products. To cater to our luxury tourism market, many stores also carry organic and gluten-free items, as well as specialty foods and international ingredients. Some items are imported from neighboring Caribbean countries as well.
If you're staying at a rental vacation villa, it's possible and fairly common to have groceries pre-stocked. In some cases, this is handled by the villa manager, but often an independent stocking service or concierge will purchase the items and then coordinate with the manager to arrange delivery and stocking.
The island of Providenciales has many stores and shops, and the selection of groceries and other goods available is extensive. Visitors typically won't have any difficulty finding common food and ware. However, it can often be difficult to find specific brands or products, and a local stocker or concierge will know where to look.
Products Available
Produce and Perishables
Fruit, vegetables, dairy, and meat products tend to be quite pricey in the Turks and Caicos due to the importation logistics. A broad selection is typically available, yet in the case of fruits and vegetables, quality can be a little less than what's expected, especially in the case of the more delicate items. The quality of produce at local groceries stores can vary day by day according to when it was imported, and a dedicated concierge may visit a few different stores to ensure that the best is obtained.
A broad selection of meat and seafood is typically available. For local seafood, it's typically best to source it at one of the fish markets, such as Provo Seafood in Five Cays, which is located at the dock where the fishermen unload their vessels.
Other Groceries
There's a large selection of dry goods and specialty foods stocked on Providenciales. Most products are US brands, and are imported from Miami, Florida.
Wine, Beer, and Alcohol
Wine, local and imported beer, and alcohol can be supplied by the bottle or case. An extensive selection of wine and alcohols is available on the island. Local Turk's Head beer may be a lager, light lager, IPA, or amber. Common imported beer includes Corona, Heineken, Guinness, Red Stripe, Coors Light, and Presidente, yet other types are available.
Beach and Outdoor
Beach chairs, coolers, umbrellas, inflatable beach toys, snorkel gear and much more is available on Providenciales. Fishing gear can also be purchased, including rods, tackle, fishing licenses, and bait. For events, assistance can also be provided in sourcing seating, tables, decorations, lighting, and more.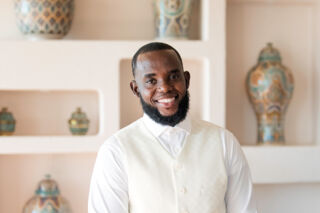 OMNI TCI provides friendly and professional butler, bartending, concierge, personal shopping, and private dining services. The company is based on the island of Providenciales, and provides services at private villas, hotels, and for visiting vessels.
Learn More