We generally don't recommend cycling as your main means of transportation on Providenciales. This is due to a combination of factors, including the lack of dedicated (or even shared-use) cycle lanes, reckless drivers, and the intense sun. However, many tourists do cycle in the Grace Bay, The Bight and Turtle Cove regions.
Serious local cyclists do at times travel on Leeward Highway and on other busy roads on Providenciales, yet we strongly recommend that visitors avoid the traffic and bustle of these areas.
Generally, cycling can be summarized as follows. If you're staying in Grace Bay, most destinations (such as shops and restaurants) are within walking distance. Anything else, such as some attractions or other beaches, is too far for the casual cyclist. Moreover, there are poor facilities for securing your bicycle (no cycle racks anywhere), so theft may be a problem. Whilst technically illegal, many cyclists ride on the pavement ('sidewalk' for American visitors). Cycling on the road itself can be dangerous because of speeders and poor drivers.
Several resorts provide cycles free or for a small fee, and can also be rented in the Grace Bay and Turtle Cove areas.
Booking and Reservations
Unless you're looking to rent a specialty bicycle, reservations are not typically necessary.
Some of the local shops offer delivery of bikes to accommodations, but keep in mind that the main cycling area on Provo are Grace Bay, Leeward, the Bight and Turtle Cove, and the majority of other regions on the island are unsuitable for cycling.
Guided Tours
It isn't difficult to navigate the central tourism area of Grace Bay, however, guided tours are available upon request.
Serious cyclers may be interested in a North and Middle Caicos bike eco-tours.
Rates and Policies
Bicycle rental rates start at about $15 per bike for the standard "resort cruiser" type bike, and about $40-50 for a decent geared road or mountain type bike.
Specialty bicycles such as tandem, triathlon and children's bikes are available as well.
Lower rates are usually applicable if bicycles are rented for several days.
There is typically no minimum age for bicycles rentals.
Things to Remember
We recommend that you excercise extreme caution when cycling on Providenciales.
It's dangerous. Be careful.
We drive on the left.
DO NOT expect drivers to show much courtesy.
Take water with you. The sun here is extremely intense and combined with physical activity leads to a serious risk of dehydration.
Cycling Map
Below is a map of recommended routes and estimated times for cycling. These are NOT cycle routes-there are no dedicated or shared cycle lanes in the entire country. Numbers are for reference only.
Bicycle Rentals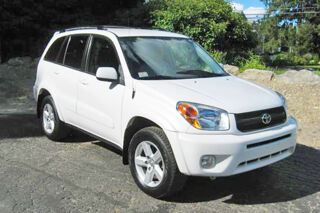 Scooter Bob's had been family owned and operated since 1984, and is the oldest car rental company in the Turks and Caicos. The rental fleet includes jeeps, cars, vans, trucks, scooters, SUVs, and bicycles. Daily and weekly rental rates available. No-hassle and fast airport pick up – simply walk up and drive away with no wait!
Learn More
Located on the west side of Grace Bay, Bayside Car Rental offers cars, minivans, SUVs, 4x4s, scooters, and speciality dune buggy and three-wheelers. Free delivery or pickup from your accommodation or the airport.
Learn More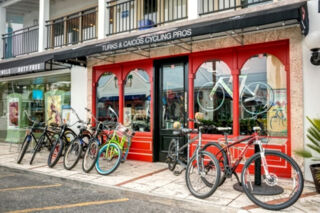 Caicos Cyclery is the only full service bicycle shop on Providenciales. Providing bicycle rental, bicycle sales, bike repairs and bike tours at reasonable rates for locals and visitors alike.
Learn More
Found at the Grace Bay Plaza shopping complex in Grace Bay, this business offers scooter and hybrid electric bicycle rentals, and guided Vespa scooter tours of Providenciales.
Learn More
Local Businesses
Last reviewed by an editor on 6 September 2019.