Providenciales Hotels and Resorts
Providenciales hosts a wide range of luxury resorts. The array of budget options isn't as extensive, yet there are choices.
Due to privately-owned and rented units in some of the resort complexes, the distinctions between a full-service "resort" with housekeeping, and a rental "villa" can be a bit blurred. However, the accommodations shown here tend to have full-time front desk staff and concierge, housekeeping, and usually onsite dining.
Locations
The majority of the island's resorts are located on the consistently-spectacular Grace Bay Beach, or to a lesser extent, the Bight and Turtle Cove areas.
It's important to be aware of what actual beach your prospective accommodation is on or near. Some establishments are quite liberal in their descriptions, stating a Grace Bay location when in reality the famous coast can be miles away. Providenciales boasts many incredible beaches, some of which offer advantages over Grace Bay, but be aware of what you are paying for.
See Regions of Providenciales for an overview of the island's layout and distances.
Beachfront… or Not?
Our recommendation is that you consider how you'd like to spend your stay. If simply enjoying the beach and pool is your ideal vacation, then definitely look at paying up for the ease and view of beachfront.
On the other hand, if you want to get out to the sights and attractions, lesser-known beaches, take an island day trip or just explore, your dollars may be better spent on car rental and activities.
Rates
Special packages occasionally do offer the best rates, but you'll typically get the best price by doing a bit of online research to get a basis on the going rate, and then negotiating directly with the accommodation.
The time of year definitely affects rates and availability. If you'd like to visit during the " busy season", we advise booking far in advance.
Transport and Walking Distances
Due to the lack of public transportation and the abnormally high cost of taxis, we generally recommend that visitors rent a vehicle for the duration of their stay. However, certain regions are a bit more supportive of pedestrians.
Grace Bay
As development continues. Central Grace Bay offers an increasing number of restaurants, shops and grocery stores within walking distance of local accommodations. Consequently, it's definitely an option to go without a rental for at least part of your stay.
The Bight
Found to the west of Grace Bay is The Bight. This area is home to a beautiful beach, a snorkelling reef, and both resorts and rental villas.
Unfortunately, stores and dining are generally a bit too spread out to be pleasant for walking.
Turtle Cove
Several places to stay are found at or near Turtle Cove. Albeit much smaller than Grace Bay, restaurants and limited shopping is located around the marina enclave.
Although the nearby beach isn't quite up to the standards of the island's top coasts, the island's best accessible shore snorkelling is at the adjacent Smith's Reef.
Government Tax
A 12% government tax is applied on top of rates.
All other taxes and fees, including "city tax", are not government sanctioned.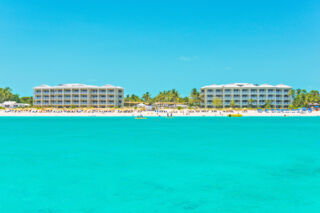 The tranquil Alexandra Resort is centrally located on the beautiful Grace Bay Beach on Providenciales. Choose from studios, 1, 2, and 4 bedroom suites. There's a wide range of complimentary water sports and luxury amenities for the perfect stay.
Learn more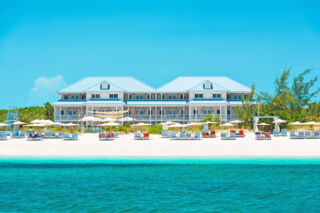 Beach House Turks and Caicos
21 luxury suites are situated right on the western end of Grace Bay Beach. Complimentary kayaks, paddle boarding, and Hobi-cats are included.
Learn more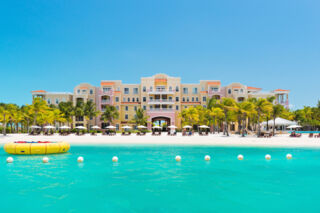 Blue Haven Resort and Marina is a new luxury property located on the tranquil leeward side of Providenciales. Blue Haven is the first and only resort and marina in the Turks and Caicos Islands.
Learn more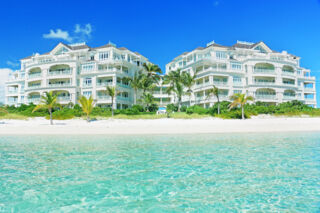 The luxury Shore Club is one of the island's newest resorts and is found on the tranquil Long Bay. This beachfront site features three restaurants, a spa, boutique shops and four pools.
Learn more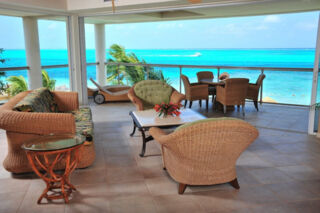 This beachfront resort is located at one of the best snorkeling sites in Grace Bay.
Learn more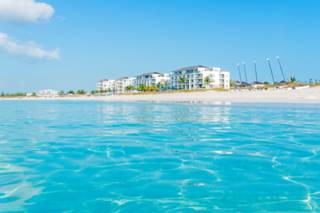 Gansevoort Turks and Caicos offers a luxury beachfront resort on beautiful Bight Beach on Providenciales. There's a wide selection of amenities to be enjoyed, including an infinity pool, a restaurant and bar, an onsite spa, and non-powered water sport equipment.
Learn more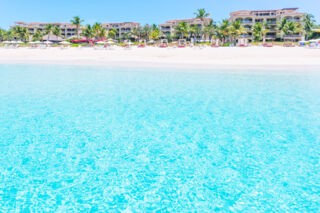 The expansive Grace Bay Club is found on the centre of the world-famous Grace Bay Beach. Learn about accommodations, dining and amenities of this luxury resort.
Learn more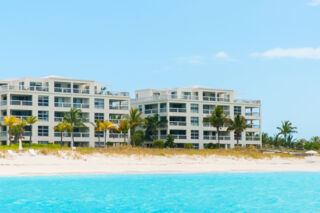 22 luxury Italian-designed condominium suites on Grace Bay. Two and three bedroom all-ocean front suites available.
Learn more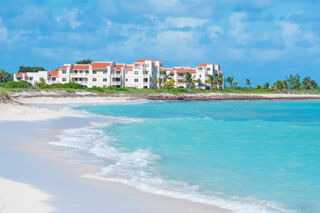 Northwest Point Resort located at Turks and Caicos offers one, two and three bedroom resort condos that are spacious bright and cheerful with tasteful furnishings and décor.
Learn more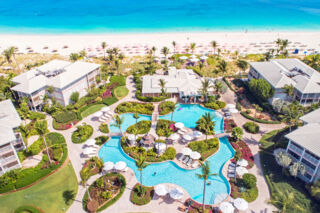 The sequel to the original Ocean Club, Ocean Club west is located closer to the centre of Grace Bay.
Learn more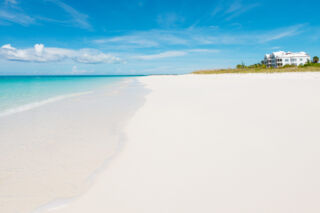 This luxury beachfront resort offers 28 one, two, three and four bedroom suites.
Learn more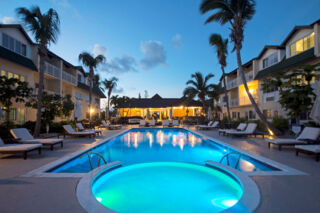 This trendy and newly-renovated hotel is located in central Grace Bay, within a short walk to Grace Bay Beach. Rates include breakfast, free WiFi throughout the hotel and complimentary paddle boards. The Ports of Call shopping plaza is located adjacent.
Learn more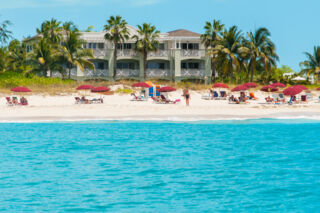 Located on the beach in Grace Bay . One, two and three bedroom units available.
Learn more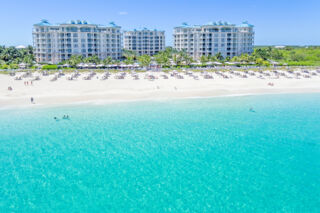 This new 143 suite beachfront luxury resort is located in the center of Grace Bay.
Learn more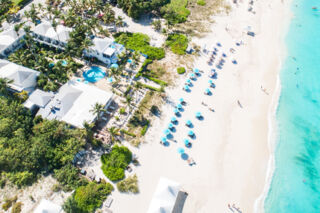 This small resort in Grace Bay offers the best rates of any of the beachfront accommodations. Onsite is the highly rated Bay Bistro restaurant.
Learn more
This beachfront resort is located at the Bight Reef.
Learn more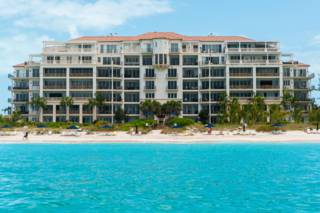 This beachfront luxury resort offers one, two and three bedroom suites. Included in the rate is free unlimited golf at the Provo Golf Club.
Learn more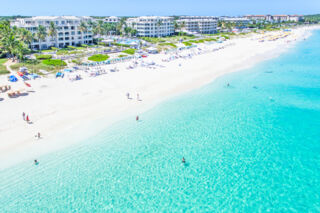 A 95-million, 72-suite located directly on Grace Bay. One, two and three bedroom units available.
Learn more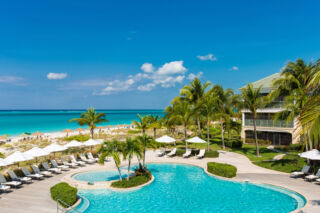 A 116 suite resort on Grace Bay . Studios, one, two and three bedroom rooms.
Learn more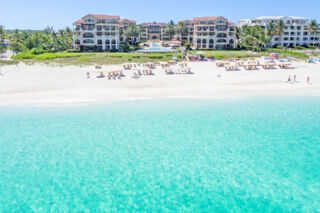 Luxury multi-million dollar resort located directly on Grace Bay Beach. Featuring 51, one, two, three and five bedroom suites.
Learn more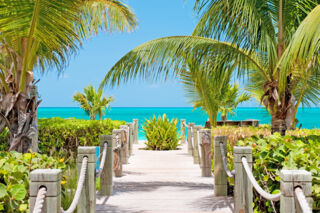 Villa Renaissance is a 36 unit luxury accommodation on the pristine Grace Bay Beach. There's a wide range of amenities onsite, and the shopping and dining of Grace Bay is only a short walk away.
Learn more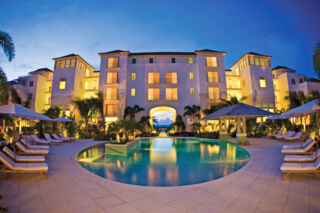 West Bay Club is located on the Bight Beach, within easy walking distance of excellent snorkeling at the Bight Reef.
Learn more