Real Estate on
North Caicos
North Caicos is located in the center of the Caicos Islands archipelago, and is one of the larger islands in the Turks and Caicos. The island supports limited development, and has a population of around 2000. The island's economy heavily relies on boutique tourism, and has a small retired community of both locals and expatriates.
North Caicos offers great conditions for many sports and activities, including DIY shore fishing, kayaking, exploring deserted beaches, kiteboarding, and birdwatching. North Caicos and Middle Caicos are connected by a road causeway, so both islands function as one.
North Caicos has a varied selection of homes for sale, many of which were built to serve as both vacation residences for their owners for part of the year, and as short-term rentals catering to the tourism market for the remainder.
There's a vast selection of vacant real estate on North Caicos and Middle Caicos, with beachfront and oceanfront lots available.
There are not many condos or townhouse type residences on North Caicos. A few complexes can be found, although these sites were largely initially intended for short-term vacation rentals.
North Caicos also has a small selection of commercial properties available for sale or rent. Many sites are found in small complexes, mainly in the Major Hill, Whitby, and Bottle Creek areas.
Taxes, Fees, and Purchasing Considerations
The following fees are typically applicable when purchasing real estate on North Caicos. Before buying real estate, it's important to be aware of residency statuses in the Turks and Caicos.
Stamp duty of 0-6.5% is payable to the government (paid by the purchaser).
Real estate agent's fee is usually 6-10% (normally paid by the seller). 6% for developed parcels, 10% for undeveloped parcels (commission rate set by local real estate association).
Additional legal fees will be payable.
Owning property in the Turks and Caicos does not guarantee access to legal residency.
Living on North Caicos
If you're considering moving to one of our smaller or less populated islands, it makes sense to spend a few months on the island prior to committing.
The island of Providenciales, and to a lesser degree Grand Turk, is home to the majority of development, services, and businesses in the Turks and Caicos. The remaining populated islands in the country tend to have limited development.
Of the lesser developed islands, North Caicos is certainly the most convenient, due to its close proximity to Providenciales and the 30-minute ferry service that travels between the two islands.
Life on North Caicos has positives and negatives. The island is very peaceful, there are no crowds, and there's a wealth of secluded beaches and vistas to enjoy. However, mosquitos can be quite bad at times, and the grocery and shopping options are very limited.
Due to its location in the Caicos Islands archipelago, North Caicos experiences more rainfall than many of our other islands. Consequently, vegetation is lush, and lawns without exorbitant water bills are a possibility.
Cargo and goods are primarily transported to North Caicos and Middle Caicos via one of two methods. Small amounts of goods are often transported on the passenger ferry as loose cargo, in some cases overseen by friends or acquaintances that are transiting to the island. Vehicles, shipping containers, and heavy cargo are typically transported via barge, primarily on the Lew 1 shipping line. In the case of personal vehicles, it's relatively easy and inexpensive to arrange the transfer between islands, yet the delays prohibit the service from acting like the vehicle ferries available elsewhere for short-term visits.
Settlements
North Caicos supports five small settlements, Bottle Creek, Major Hill, Whitby, Kew, and Sandy Point. Bottle Creek and Kew are the primary villages, and the other settlements are little more than a collection of a few houses and businesses.
North Caicos Beachfront Real Estate Locations
Nearly the entirety of the 10-mile long (16 km) north coast of North Caicos is beach, and much of it is undeveloped. There's actually quite a variance in the beaches and atmospheres, largely due to the consistent eastern trade winds.
The northeast coast, with Hollywood Beach, Pumpkin Bluff Beach, Whitby Beach, and Horsestable Beach, tends to be a little windswept, yet has clear water.
The western Sandy Point Beach side of the coast is more sheltered, yet is more susceptible to mosquitoes and sand fleas.
Bottle Creek and Major Hill are waterfront communities on the exquisite turquoise waters of Bottle Creek Lagoon, yet this region has either rocky limestone or mangrove coast.
The western and southern coasts of North Caicos are uninhabited, and consist of complex red mangrove wetlands. Much of these wetlands make up the extensive Ramsar Nature Reserve.
Real Estate Agents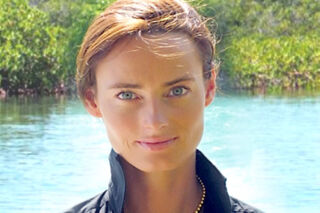 Turks and Caicos Property
Led by owner and broker Bernadette Hunt, Turks and Caicos Property was established in 2000 and is a leading broker of premier real estate, with a wide portfolio of luxury homes, vacant land, and beachfront condos.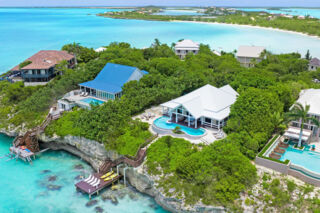 Grace Bay Realty is an affiliate of Forbes Global Properties and is one of the leading real estate brokers in the Turks and Caicos. With more than 20 years' experience in the industry, their team can advise on all aspects of the buying and selling process, and assist clients in finding their perfect property.