Turks and Caicos
Wedding Planners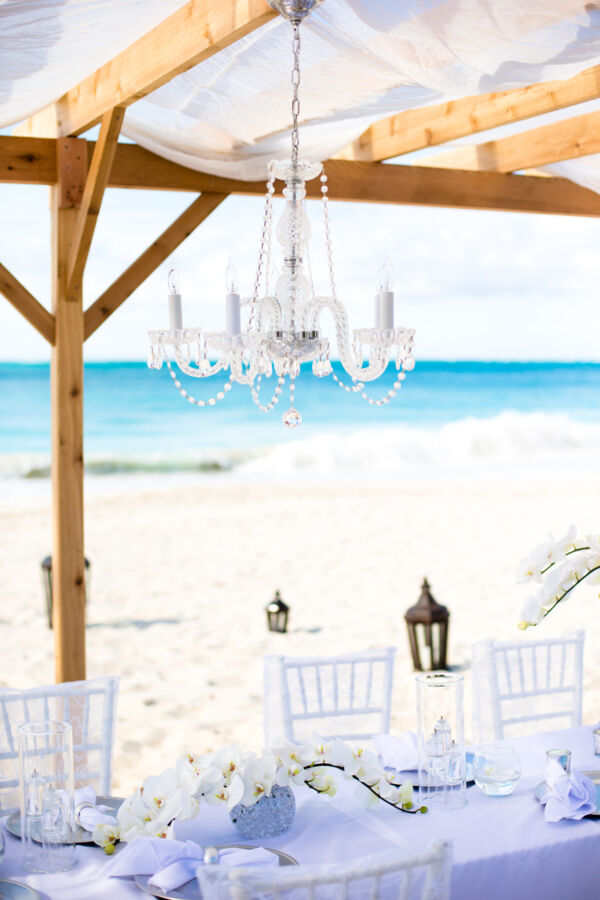 Our general recommendation is to employ a wedding planner. These agencies can arrange all aspects of your important day, including legal paperwork, catering, decorations and photography. A wedding planner will help ensure that everything runs smoothly.
Choosing a Wedding Planer
There are a number of local event management companies and wedding planners to choose from when planning your destination wedding. Many have been in business for over a decade.
Budget and a clear scope should be the first consideration before interviewing potential planners. You'll want to clearly convey what aspects are being handled by them, and which aspects you'll be taking care of.
Specials and Packages
One factor which will comprise a large portion of the expenditures will be accommodation, and this is highly dependent on the time of year. Many of the local resorts offer wedding packages (which may include additional amenities such as time at a spa), and having a good idea in advance of the number of guests and date will give your wedding planner the option of inquiring about a block of rooms at a resort, potentially resulting in significant savings. This is also the case for restaurants and catering services.
We suggest you arrange a call with a couple of wedding planners to find one which 'suits' you. Some couples may want to manage every aspect of their ceremony, whereas others may be more relaxed. You'll want to ensure that your chosen wedding planning team aligns with your perspectives.
Wedding Location and Reception
For the marriage ceremony, there's the option of a local church, private vacation villa, or right on the beach. Some couples opt for a private ceremony on one of our secluded, uninhabited cays.
Grace Bay Beach on Providenciales is the most popular location for beach weddings. Receptions are typically held at a resort's onsite restaurant, as there is a lack of conference and event halls in the country.
Alternative Ideas
A sunset boat cruise or similar venue is also popular with those getting married in the Turks and Caicos, either for the wedding or reception.
Wedding Planners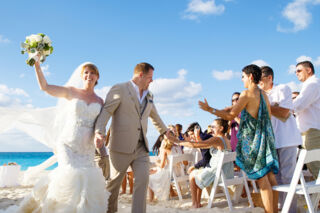 Tropical Destination Management
Tropical Destination Management has been planning weddings and events on island for over 8 years. From intimate weddings for two to groups of two hundred they can make your dream wedding into a reality. They will assist you with everything from photography, to entertainment, to caterers and décor.
Learn More
Last reviewed by an editor on 28 May 2020.