Wedding DJs, Musicians and Bands
When you've decided to get married, you'll want to make sure that everything goes just right. That includes selecting a DJ you can easily work with and who understands exactly what you want. The Turks and Caicos does have several local DJs, and it's not a problem finding someone.
DJ or Band?
Along with a wide selection of DJs, there are a few local bands and solo musicians. Most of the bands are composed of guitars and drums, and reggae is a popular genre.
For those looking for a more classical feel, there's solo violinists, pianists and saxophonists.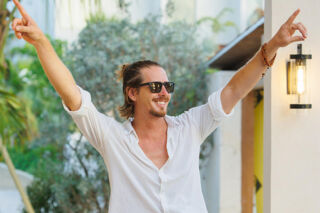 Deciding on a DJ for your wedding can feel just as important as choosing the right groom! The right DJ can make or break your perfect day and we understand this better than most. To us, it's about creating the right vibe for each individual couple, about filling the day with a soundtrack that characterizes you; one that will melt hearts, raise glasses and even get your granny on the dance-floor!
Learn More