Turks and Caicos
Commercial & Retail Plazas
The majority of commercial and retail businesses on the island of Providenciales, such as shops, law firms and real estate agencies, are located in small and medium-size commercial plazas.
Due to the smaller populations, the other islands do not have quite the selection of properties that Providenciales has, yet small commercial plazas can be found in most settlements.
Rental Rates
As may be expected, location greatly affects unit rental rates.
In central Providenciales, a 1,000 square foot (93 m²) in a presentable complex can often be rented for around $1,000 per month. In prime areas such as Grace Bay, rates tend to be at least double that.
Which Location is Best?
Location plays a critical role in any commercial endeavor, and can make the difference between success and failure. In the case of Providenciales, any business that relies on walk-in and foot tourism traffic needs to be seen by customers. Consequently, this means that it'll likely have to front the "Grace Bay Strip" which is a one mile (1.6 km) stretch of Grace Bay Road and the home of most of the country's luxury resorts.
Traditionally, professional services such as banks and lawyers were located in the Downtown region of Providenciales, as was most government offices. However, this has begun to change over the last decade, and the upper levels of the Grace Bay shopping plazas and the Graceway Plaza on Leeward Highway are now favored sites. The expansions of two local banks reflect this, as both Scotia Bank and First Caribbean now have Grace Bay branches, and Royal Bank of Canada's main location is adjacent to Graceway Plaza.
Some of the smaller tourism enclaves may be worth considering as well. In addition to the marina, the Turtle Cove area now supports quite a few accommodations, restaurants and vacation villas.
Car parking is another consideration. Due to the limited landmass and property size, the commercial complexes in the Turks and Caicos often have poorly-designed and insufficient parking spaces. Many of the newer sites have improved on this, yet frustrating and dangerous layouts still are common.
Purchasing a Unit
Units and offices in many of the plazas are offered for sale at times, and depending on the business, it may make financial sense to buy instead of lease. In most cases, strata and maintenance fees apply. Keep in mind that Stamp Duty applies on real estate purchases, and may be as high as 10% of property value.
Due to the premium value, purchasing vacant land in an area of high tourism foot traffic is out of reach for many small businesses, and construction tends to be costly as well.
Commercial Properties and Plazas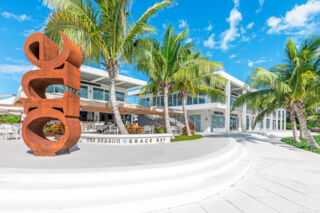 One Season is a small and elegant shopping and dining plaza located in the heart of Grace Bay. The plaza is home to the Terrace restaurant.
Learn More
Ports of Call is a shopping plaza located in Grace Bay. There's a range of bars, restaurants and shops located here, along with pirate-themed statues and decorations.
Learn More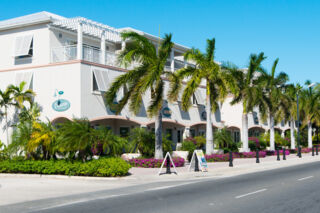 This small shopping plaza is located in central Grace Bay. Several retail and water sports shops are found here, along with some commercial offices.
Learn More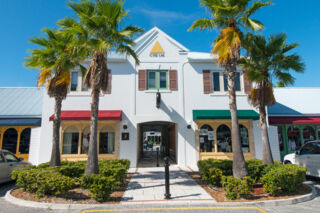 The Saltmills Plaza, located across the street from the Regent Village in Grace Bay, is one of the main shopping plazas on Providenciales. A wide range of restaurants, gift shops, water sports shops and other shops are located here.
Learn More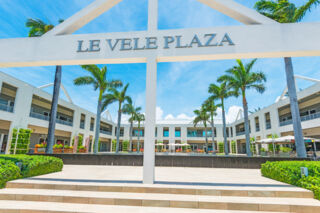 Le Vele Plaza offers a modern and elegant shopping and dining setting in central Grace Bay on Providenciales. This two story complex is home to luxury retail shops, restaurants, and professional offices.
Learn More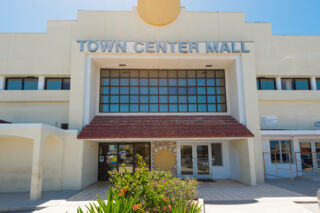 The Town Center Mall, located in Downtown Providenciales, was the first major shopping area on Providenciales and remains the only 'mall' in the country.
Learn More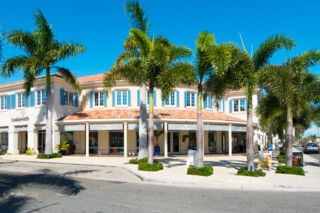 The Regent Village is a retail and commercial plaza in the heart of Grace Bay. This site features restaurants, art galleries, shops and professional offices.
Learn More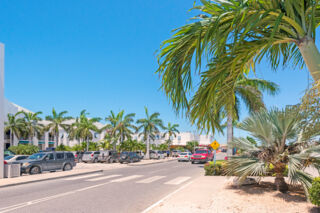 This shopping area is located on Leeward Highway adjacent to the Graceway IGA, the largest supermarket on Providenciales. A wide range of shops and professional services are located here.
Learn More
This small plaza is located on Dolphin Avenue in the Grace Bay area of Providenciales. Restaurants, shops, and medical services are here.
Learn More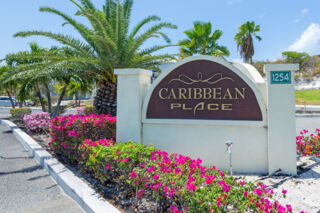 Found in central Providenciales, The Caribbean Place is an office and professional business complex. Built in the mid-1990s, this was one of the first shopping complexes on the island.
Learn More
Last reviewed by an editor on 29 April 2022.