18 Things to Know Before Purchasing Real Estate in
Turks and Caicos
The Turks and Caicos enjoys one of the strongest real estate markets in the Caribbean and tropical Atlantic, and is attracting buyers from around the globe. However, prior to investing in the country, there are several considerations that prospective buyers should be aware of.
No Property Tax
One of the best aspects of real estate ownership in the Turks and Caicos is that there is no income tax, no property tax, and no capital gains tax. See Taxes in the Turks and Caicos for an overview of government taxes that investors may incur.
Planning Control is Poor
The process of managing development and overall planning control in the Turks and Caicos historically is poor. A development manual, building code, and zoning maps exist, yet are routinely ignored, and there's typically a lack of real enforcement by the Government.
Buyers should not have any expectation of zoning consistency or continuity of development, regardless of what current structures exist, or what zoning or development manual status an area is assigned. Traditionally residential and zoned residential areas may experience situations where a single property is approved for an inconsistent high-density commercial structure, or is clear-cut and heavily quarried, and surrounding property owners have little recourse. There is typically no justification for the approvals.
The Turks and Caicos Has Many Islands
Providenciales isn't the only island in the Turks and Caicos. World-famous Grace Bay Beach, and the other spectacular beaches on Providenciales tempt visitors from around the globe, yet it's a great idea to visit some of our lesser-known islands before committing to a real estate purchase. See Islands of the Turks and Caicos.
North Caicos, Middle Caicos, South Caicos, Grand Turk, and Salt Cay all have properties for sale both inland and beachfront, as do the private islands of Parrot Cay, Pine Cay, and Ambergris Cay.
Stamp Duty and Real Estate Agent Fees
Government stamp duty is a tax that is imposed on the sale of properties over the value of $25,000. On Providenciales, West Caicos, Parrot Cay, Pine Cay, Ambergris Cay, the stamp duty ranges from 6.5%-10%, depending on the value of the property. Elsewhere in the country (Grand Turk, South Caicos, North Caicos, Middle Caicos, and Salt Cay), the tax is 5-6.5%. It's important to note that the stamp duty does not apply to chattels (such as furniture and appliances).
Real estate agents' fees range between 6-10% (set by the local real estate association), and are paid by the seller of the property.
See Purchasing Real Estate for more information on stamp duty, taxes, and fees.
No Restrictions on Foreign Real Estate Ownership
The Turks and Caicos does not have any restrictions on foreign ownership of real estate. However, it's important to understand what expectations foreign property owners will have in regard to residency, voting rights, and restrictions on employment and business ownership. See Citizenship and Residency, and Starting a Business.
Consider Roads and Driving Conditions
Roads, traffic, and driving conditions are likely to get progressively worse in the Turks and Caicos, especially on the island of Providenciales. Inadequate care is being invested in planning and developing how road systems will evolve. It's important to consider that broader regions and neighborhoods that are accessed through single or limited routes, of which there are many in the Turks and Caicos, will possibly have ongoing traffic issues, especially at certain times of the day.
The attention that the Turks and Caicos Government pays to roads is quite limited, and the selection of which roads to repair or pave, when it occurs, may often be political rather than practical.
Coastal Considerations
The Turks and Caicos, generally speaking, hasn't seen significant coastal change due to storms, sea level change, and erosion, and most of the coastal change that has occurred is often restricted to a few specific areas, such as a few spots on Leeward Beach on Providenciales. Coastal change is natural, and the shallow channels, sandbars, and coastal systems are part of what makes the waters and beaches of the Turks and Caicos so spectacular. However, it's a good idea to consider how such changes may impact the value of your prospective property.
The sandy cays and coastal areas between Leeward on Providenciales and Sandy Point on North Caicos have historically been the most impacted by erosion and coastal change, which has been ongoing for the recorded history of the islands. This is exemplified by the late 1700s Fort Saint George, which once stood on Fort George Cay. All of the original defenses have long since been claimed by the ocean, and cannons can still be seen in the shallow water where the fort was. The private island of Pine Cay is a good example of development in such environments, as structures are set back from the ocean, and changing beaches, sandbars, and coasts don't have direct and immediate impacts.
One consideration is that accreted land is typically considered Crown Land (controlled by the government) regardless of what land it may front, and if it was part of a parcel sometime in the past.
The Turks and Caicos isn't as Extensive as Most People May Think
Simply: there isn't as much usable land in the Turks and Caicos as many may initially think. On maps and satellite images, North Caicos, Middle Caicos, and East Caicos look extensive, yet a majority of what appears to be vegetation and dry ground consists of mangroves, saline wetlands, and transitional zones that are submerged on abnormally high tides.
Regardless of how large they may appear, the main Caicos Islands combined have only about a 2-mile (3.2 km) band of solid ground, which tends to follow the edge of the underwater plateau that supports our archipelago. The flats and wetlands on the interior Caicos Banks side of the island chain are barely above sea level.
The Turks Islands are comparatively tiny, and Grand Turk and Salt Cay, which collectively make up the vast majority of solid ground in the Turks Islands group, collectively have a land mass of less than 10 square miles (26 sq km).
Be Aware of Planning Disasters, and Future Potential Change
It's difficult for anyone to deny that Providenciales has experienced poor and rampant development, and many parts of the island haven't evolved very well. Purchasing property in some regions in the Turks and Caicos experiencing mixed use can be dangerous, as planning officials in the Turks and Caicos have made claims that current uses of land in areas, regardless of what the land was initially zoned for, and regardless of if current use is legal or not, can redefine zoning. Such misconceptions can be pursued through the court system, yet it requires constant vigilance to prevent errant development.
Regions on Providenciales that have loosely defined transitions between residential and commercial or industrial use should especially be viewed with caution, including but not limited to, parts of Discovery Bay, Cooper Jack Bay, and the Bight.
Search for Restrictive Agreements
Before buying any property, it's highly advisable to check for restrictive agreements and charges (liens). The Turks and Caicos uses a Torrens style land registry system, in which the government maintains a register of land and property holdings. The Land Registry Department has offices on Providenciales and Grand Turk.
Possible restrictions on titles may include charges (liens) and restrictions on the sale, restrictive agreements on building height, involvement in homeowners associations (HOAs), and duty for maintenance of features, such as a canal.
Have Your Prospective Land Surveyed
It's a good idea to have a competent surveyor confirm the location of boundaries and property pins. It's unfortunately all too common for property marker pins in the Turks and Caicos to not be in their correct place. This may be caused by poor surveying, inadvertent movement of pins due to construction, erosion, road works, or intentional fraud.
Buy an Existing Structure, or Build?
There are many considerations with purchasing an existing structure vs. vacant land and then building. Foremost is stamp duty. Stamp duty is calculated as a percentage of the total value of a property, including all structures, so you may be paying extra taxes on structural features that you don't want.
Building your residence also allows you to oversee the details, which can help prevent future high maintenance and hurricane and storm damage costs.
Buying Real Estate Direct from Owner
It's not necessary to involve an agent when purchasing real estate in the Turks and Caicos. It's possible to directly contact prospective sellers, and then have a local lawyer oversee and handle the relatively simple conveyance process.
If your prospective property isn't listed with an agent, the owner may still consider an offer. If you have the block and parcel number of a property, for a $25 fee the Land Registry Department is able to provide ownership information (although this may simply be the name of a corporation).
Solar and Alternative Energy
Energy and utility costs in the Turks and Caicos are among the highest in the world, and as technology marches on, it makes increasingly good sense to at least plan for alternative energy installations. For an overview of cost, regulations, and efficiency, see Solar and Alternative Energy.
Illegal Tourism and Commercial Use of Surrounding Areas
Another consideration that prospective real estate investors and homeowners should examine is how the lack of law enforcement and regulation enforcement may impact a property, and the roads, sidewalks, beach accesses, and verges near a property. Many infractions may initially appear to be minor, yet they can have real impacts.
There are many examples. At Sapodilla Bay Beach, beach vendors, and water sports companies have effectively set up illegal and permanent stalls on the narrow beach fronting some villas, play loud music to the discomfort of others, and sell alcohol without required licenses. Several government departments, whose purview is to police such areas, refuse to meaningfully act.
Another example is the misuse of pedestrian sidewalks and public parking areas, where commercial vehicles are chronically parked or businesses are operated, which leads to congestion, noise, and litter. Yet another case is the mooring or abandonment of commercial ocean vessels in canals and waterways, where it can be extremely difficult to compel any action for the removal of vessels.
Have Structures Assayed and Inspected
If you're considering the purchase of an existing structure, you'll want to have it assayed and inspected for structural and engineering issues. The Turks and Caicos does have a robust building code that parallels that of Miami-Dade County in Florida, yet corners have often been cut in local construction, and some older structures predate the building code.
Many buildings in the Turks and Caicos, due to being built incorrectly and/or from lack of maintenance, have serious integrity issues, including problems such as rebar corrosion in walls, termite damage, rot, roof, and foundation issues, pool leaks and failures, and electrical wiring and grounding problems. Repairs and refurbishment can be very costly.
Perspective Residence? Consider Staying in the Area
If you're considering the purchase of an existing residence for either short or long-term stays in the Turks and Caicos, if possible, it makes sense to spend a few weeks in the neighborhood. Chances are that you'll be able to find a short-term rental property not far from your prospective purchase. Many environmental detriments may come to light that you'd not otherwise notice, including noise pollution from events, or traffic, driving, and road considerations for areas such as Chalk Sound.
Beach Access Considerations
Another possible issue to keep in mind are beach accesses. All beaches in the Turks and Caicos to the high water point are public and free to use. In some areas and neighborhoods in the Turks and Caicos, beach access paths and parking areas that are commonly used may actually be on or traverse private land, and such routes may become blocked off at some time in the future. You'll want to know where established and official beach accesses actually are.
In some cases, there are designated accesses that have never been cleared or developed, which can be either a good or bad feature for your prospective area, depending on several factors.
Real Estate Agents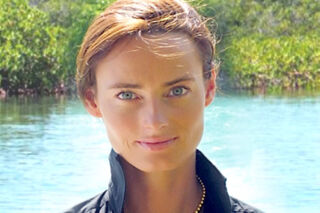 Turks and Caicos Property
Led by owner and broker Bernadette Hunt, Turks and Caicos Property was established in 2000 and is a leading broker of premier real estate, with a wide portfolio of luxury homes, vacant land, and beachfront condos.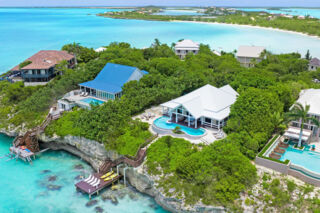 Grace Bay Realty is an affiliate of Forbes Global Properties and is one of the leading real estate brokers in the Turks and Caicos. With more than 20 years' experience in the industry, their team can advise on all aspects of the buying and selling process, and assist clients in finding their perfect property.