Starting a Business in the
Turks and Caicos
The Turks and Caicos Islands imposes restrictions on operating businesses in order to protect the local population. This is primarily achieved via the Business Licensing scheme, which requires that many popular business categories be majority-owned by a Turks and Caicos Islander.
You'll need to employ the services of a local lawyer to incorporate a company and apply for permits and licenses. It is no longer possible to do this by oneself, as the government requires you to use a corporate service provider.
Understanding the Process
You'll need to have a right-to-work in the islands (if you will be running your business yourself) and acquire a business license. Many popular categories of businesses are restricted and must be majority-owned by a Turks and Caicos Islander (a status different from citizenship, and previously titled Belonger status).
Step 1: Getting the Right to Work
If you'll be running your company yourself, you'll need the right to work in the Turks and Caicos Islands.
Route A: Substantial Investment
To acquire a PRC (Permanent Residence Certificate) via investment, you'll need to invest:
At least $750,000 in the islands of Grand Turk, Salt Cay, North Caicos, Middle Caicos, or South Caicos, and ensure that at least 60% of your employees are Turks and Caicos Islanders, or,
At least $1,500,000 in Providenciales and the other islands and cays, and ensure at least 60% of your employees are Turks and Caicos Islanders.
You'll need to pass character and medical qualifications, and receive a certificate of undertaking from the Governor.
Route B: Via Work Permit
Work permits can be issued based on skills needed in the islands. Even if you don't meet the investment requirements above, it could still be possible to receive a work permit for a company you set up in the islands. However, be advised that these are generally annual permits and renewal is not certain or guaranteed. It's possible that you may receive three annual work permits, and then suddenly have your work permit refused.
Step 2: Setting up a Local Corporation
You'll need to set up a local Turks and Caicos corporation. You can no longer incorporate yourself, and must use the services of a lawyer or corporate service provider. Costs will likely be between $1,500 and $3,500, with annual fees of around $1,500. This assumes a basic 'off-the-shelf' company.
This will likely take 2-4 weeks to complete.
Step 3: Acquiring a Business License
Every company which carries on business from or within the Turks and Caicos Islands requires a business license. Other licenses may be required, such as for selling alcohol or for gaming enterprises (casinos and gambling). Accommodation and water sports businesses also require additional permits. Business license fees range from $150 to $7,500.
Many popular and lucrative categories are restricted to persons with Turks and Caicos Islander Status (Belongers). In this case, the majority of the business must be owned by a Turks and Caicos Islander.
Fee Schedule
The Fee Schedule categorizes businesses as follows:
Open: Generally available for anyone.
(R) - Restricted. Non-Turks and Caicos Islanders may be able to acquire a license, based on the discretion of the Permanent Secretary of Finance/Cabinet.
(X) - Reserved. Categories must be majority-owned by a person(s) holding Turks and Caicos Islander Status.
Step 4: Getting Employees
The unemployment rate was 6% in 2017 (Labor Force Survey 2017), which represents 1,530 people. As such, it may be difficult to find a resident of the islands with the required skills for the job position.
Hiring a local resident will avoid the high costs associated with work permits and foreign labor, such as housing and moving allowance. Providing you can find the skills required, hiring a resident will save costs.
Unless you've signed a Development Agreement with the Government (a process that side-steps and mostly ignores local laws and statutory protections provided for the local population), there isn't any automatic ability to bring staff to the islands. You'll need to apply for work permits for each person you want to bring to the islands.
This work permit process will likely take several months to complete per person. A fast-track service is offered, but its effect on the expediency of an application isn't clear.
To apply for a work permit, you'll need to demonstrate that the skills required aren't present in the islands. This is generally achieved via running job adverts in local newspapers. However, even if a business receives zero applications, this still won't guarantee a successful application.
Step 5: Running your Business
Businesses providing tourism services, including hotels, vacation rentals, water sports, and many others, will need to charge the 12% Tourism Tax. In addition, hotels and resorts must charge the 10% Service Charge Tax, which is distributed to employees (instead of the government).
If your business is required to collect Tourism Tax, you'll be required to maintain records for several years and they are subject to audits.
Incentives, Grants, and Waivers
Depending on the nature of the business, general customs duty waivers may be able to be obtained. This is a discretionary power generally administered by the Governor and Cabinet.
The Micro, Small, and Medium Enterprise Development Ordinance provides for cash grants, technical assistance, and other incentives for small businesses in the Turks and Caicos Islands. Priority categories are agriculture, fisheries, manufacturing, tourism, and related businesses. As the Turks and Caicos economy is heavily dependent on tourism, many businesses could be considered to be 'related industries'. This program is restricted to businesses majority-owned by persons with Turks and Caicos Islander Status. This program includes customs waivers of up to $25,000 and cash grants of up to $10,000.
Corporate Services Providers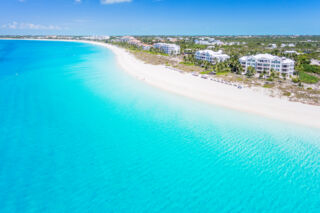 Marlin Limited is a corporate services provider, located in Grace Bay in the Turks and Caicos. Specialties include company formation and incorporation, business licenses, copyrights and trademarks, insurance, and financial and business consultation.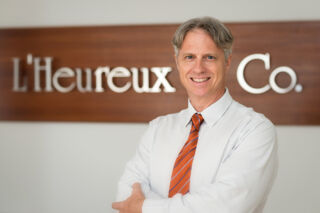 L'Heureux & Co. provides legal services in the areas of Commercial and Residential Property Development and Conveyancing, International Banking and Finance, Corporate and Commercial Law and have been practicing in the Turks and Caicos Islands for over ten years.