Real Estate on
South Caicos
South Caicos, the fishing capital of the Turks and Caicos, offers a unique atmosphere that combines the quaintness of a Caribbean fishing village with majestic coasts and a pristine marine environment.
The island isn't quite as extensive as the other inhabited Caicos Islands, with the center of activity being the community of Cockburn Harbour on the south-western side of the island.
South Caicos was once the primary driver of the Turks and Caicos sea salt industry, and consequently in previous centuries the island had a comparatively strong economy, resulting in more of an organized town than what's seen on the other Caicos Islands. However, the decline of the salt industry and several major hurricanes have since left their mark.
South Caicos doesn't have much development outside of the southern end of the island, with several expansive regions on the east coast and northern peninsula having little more than a few structures.
The island excels as a destination for those that enjoy the outdoors and nature. There are miles of secluded coast to discover, and surrounding cays, reefs, shallows, and wetlands are unraveled for a plethora of water sports and activities.
South Caicos offers a collection of vacant land, condos, newly-built and managed villas, and potential commercial properties.
Taxes, Fees, and Purchasing Considerations
The following fees are typically applicable when purchasing real estate on South Caicos. Before buying real estate, it's important to be aware of residency statuses in the Turks and Caicos.
Stamp duty of 0-10% is payable to the government (paid by purchaser).
Real estate agent's fee is usually 6-10% (normally paid by seller). 6% for developed parcels, 10% for undeveloped parcels (commission rate set by local real estate association).
Additional legal fees will be payable.
Owning property in the Turks and Caicos does not guarantee access to legal residency.
South Caicos Beachfront Real Estate
South Caicos features miles of untouched coastline, with an array of beaches, bluffs, coastal cliffs, and wetlands. Every area has its own ambiance and advantages. The east coast and highlands offer awe-inspiring views. Bell Sound is tranquil, calm, and sheltered, and the south coast of East Bay hides snorkeling and a fascinating menagerie of ocean life.
It's difficult to find a superior location than South Caicos for a spectrum of water sports, including bonefishing and reef fishing, scuba diving, kayaking, and paddle boarding.
Sailrock
Sailrock is an ambitious luxury development that spans much of the northern and eastern sides of South Caicos. This project includes a resort and residential properties, with a spectrum of amenities, and services, including management of vacation villas, and construction of new homes.
Sailrock is intended to be a carefully planned luxury community and resort, with multiple stages, including a golf course and marina.
As is the situation with many of the Grace Bay condominiums, many of the Sailrock villas are designed as investment vacation properties, with the Sailrock Resort managing short term vacation rentals when the owners are not in the Turks and Caicos. Villa options include one, two, three, and four bedroom designs.
The Agency is a leading luxury real estate agency in the Turks and Caicos and Caribbean. Led by Ian Hurdle, The Agency has represented buyers and sellers in record-breaking transactions of finest real estate in the Turks and Caicos.
Learn More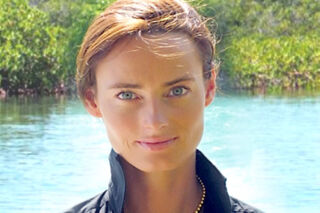 Turks and Caicos Property
Led by owner and broker Bernadette Hunt, Turks and Caicos Property was established in 2000 and is a leading broker of premier real estate, with a wide portfolio of luxury homes, vacant land, and beachfront condos.
Learn More
Last reviewed by an editor on 28 April 2021.