Turks and Caicos
Health, Doctors, & Medical Information
Note: Always consult a qualified doctor for medical advice. If you are in the Turks and Caicos and are experiencing a medical emergency, call the emergency services on 911.
The Turks and Caicos Islands do not have any endemic diseases or health risks. The environment is free of industrial pollution, resulting in clean air and water.
Most visitors to the islands don't experience any health issues, the most serious issue usually being a case of sunburn.
You are not required to have any vaccinations and none of the international or major national organizations recommend any vaccinations prior to travel.
Medical Facilities
Providenciales has a new hospital and several private health practices and dental clinics.
Local medical facilities are able to handle most situations that arise. Medical emergencies that cannot be handled are stabilized and flown by air ambulance to Miami or Nassau.
Prescription Drugs and Medication
Providenciales has several pharmacies if you should need any medication while on your trip. You are advised to bring extra medication with you on your trip, as local pharmacies may not always have your required medication in stock.
Common Health Issues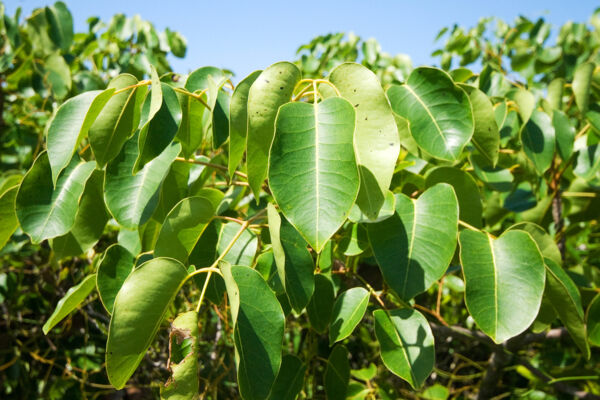 Sunburn
Sunburn is a common problem here on Providenciales. Temperatures during the day can pass 100 Fahrenheit or 37 Celsius, and the sun is very intense. Use plenty of sun cream and wear a hat to prevent sunburn. It's not unusual for visitors to fall asleep on the beach, only to awake and find themselves completely sun burnt.
Dehydration
Dehydration is another common problem. The heat causes you to lose vast amounts of water through perspiration, and it will be necessary to drink extra fluids to compensate for this loss. You will also need to replace salt lost, so be sure to use extra on your food.
Mosquitoes
During the rainy season (April-July), mosquitoes can be a severe nuisance, although fortunately they do not carry any diseases. Use an insect repellent, and wear long-sleeve shirts and trousers if needed.
Zika Virus
Update:
Based on an August 2018 public notice from the Turks and Caicos Ministry of Health, the last confirmed case of Zika was January 3rd 2017. However, the CDC has the Turks and Caicos listed as 'Level 2: Practice Enhanced Precautions.' For special precautions for specific groups of travelers, please see the
CDC's Turks and Caicos Zika Factsheet
. Consult a doctor before traveling.
The Zika virus was confirmed in the Turks and Caicos on 22 July 2016, with five initial cases.
Zika is primarily transmitted by the Aedes aegypti mosquito, which can certainly be found in the Turks and Caicos at times. However, it's important to understand that the mosquito spreads the virus from an infected host. To transmit Zika, a mosquito has to have previously bitten an infected person.
Poisonous Plants
One local plant, Coral Sumac, known locally as poisonwood, is found on all islands (except Salt Cay). This plant, if touched, can produce a rash (ranging from medium to extremely harsh). In extreme situations, it can cause the skin to break and require stitches. It's easily identified by darker green waxy leaves, and has small, round yellow fruits (which are also extremely poisonous). It's not found at any of the hotels or in the tourist area. You only have to worry about this if you travel to some of the more remote areas.
The Rosary Pea is a small bush which produces small red berries. This plant is rare, although it can be found on North and Middle Caicos. This plant is extremely dangerous and consumption of the berries can be fatal.
Venomous Fish and Sea Creatures
Lionfish
Lionfish are an invasive species which can be seen in the Smith's Reef, The Bight Reef (Coral Gardens) and other areas with coral. This fish has spines which can paralyze you if touched.
Stinging Corals
There are several types of fire and stinging corals in the Turks and Caicos. Don't stand on or touch the reef!
Jellyfish
A few different types of jellyfish can be found in the Turks and Caicos.
The upside-down jellyfish is the only variety of jellyfish that can be regularly found. This unique creature lives in the sheltered wetlands and shallow around our archipelago, and usually won't be encountered at beaches or in the open ocean. This jellyfish has a rather anaemic sting, typically only causing itchy welts on sensitive skin.
Small green or brown thimble jellyfish are the most obnoxious type to encounter, and swarms sometimes make their appearance in the spring months. Similar to the upside-down jellyfish, these critters cause itchy or discomforting skin conditions rather than actual stings. If you do notice these 1 inch wide (2.5cm) jellyfish, we advise avoiding the area they are even if there are only a few, as the miniscule larvae can also cause an unpleasant skin effect.
Larger and open ocean jellyfish are occasionally sighted around the Turks and Caicos, yet are very uncommon at beaches or places where people may be swimming.
Hospitals and Clinics
All of the main islands except Salt Cay have medical personnel. Providenciales and Grand Turk also each have a large hospital.
Omnicare Medical Center is a family care medical practice, located in Downtown Providenciales on the island of Providenciales. Services include obstetrics and minor surgeries.
Learn More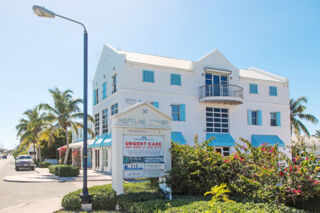 Found in central Grace Bay and within walking distance of many resorts, Grace Bay Medical Center offers general medical services, along with a fast track option for tourists. Adjacent to the full service Grace Bay Pharmacy.
Learn More
This small facility is the main medical clinic for North Caicos. Located in the tiny settlement of Kew.
Learn More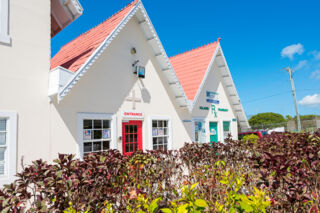 Associated Medical Practices
Private full service medical clinic. Has a re-compression chamber for diving emergencies. Doctor available 24 hours a day for urgent advice.
Learn More
The main and only medical care facility on the island of South Caicos.
Learn More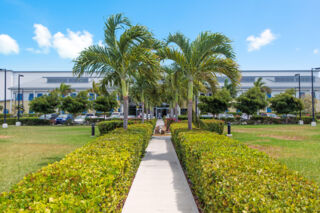 Cheshire Hall Medical Centre
Located in central Providenciales, the Cheshire Hall Medical Centre on Providenciales is a 20 bed facility that is managed by Canadian firm InterHealth Canada and accredited by Accreditation Canada International.
Learn More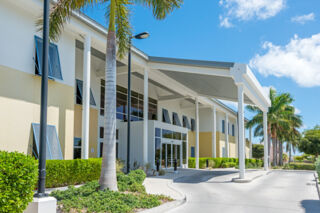 Cockburn Town Medical Centre
This 10 Bed modern hospital is found near Cockburn Town on Grand Turk. Built in 2010, this facility is managed by InterHealth Canada.
Learn More
Pharmacies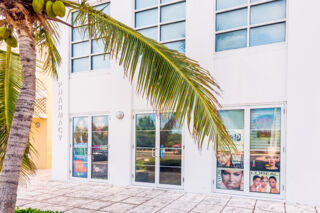 Found in central Grace Bay, this full service dispensing pharmacy carries a wide range of general health and beauty supplies, along with greeting cards and more.
Learn More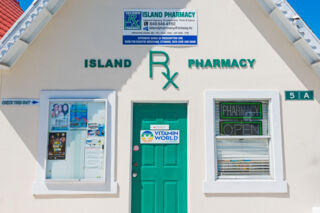 Onsite at the Associated Medical Practices in central Providenciales, this small shop is the island's oldest still operating dispensing pharmacy and offers prescription filling, general over-the-counter sales, and health supplies.
Learn More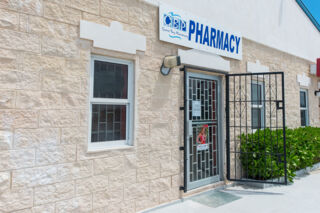 Grace Bay Pharmacy (Grand Turk)
A branch of the Providenciales Grace Bay Pharmacy, this location is a dispensing pharmacy and offers general health supplies.
Learn More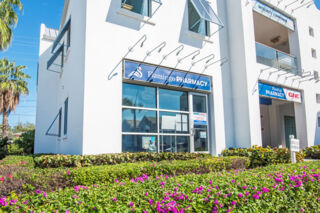 Located at Graceway Plaza near the Graceway IGA supermarket on Leeward Highway, this is a full service dispensing pharmacy. Along with a large selection of vitamins, supplements, and GNC products, Flamingo Pharmacy also carries the Ocean Potion Suncare, Burts Bees, Neutrgena, Aveeno and E45 ranges of products. Hotel delivery available.
Learn More
Last reviewed by an editor on 15 October 2020.