Turks and Caicos Real Estate Agents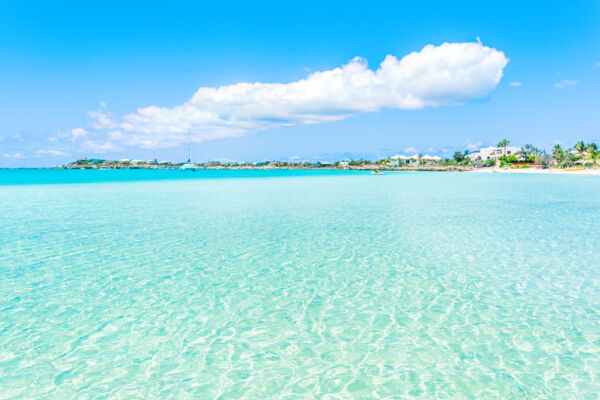 The Turks and Caicos has an active real estate market, and there's a wide selections of realtors to choose from. Many of the local real estate agencies have been established since the early 1980s and 90s and have decades of experience in the local real estate market.
Both independent and internationally-affiliated agencies exist.
Choosing a Real Estate Agent
As is the case in any locale, realtors are attempting to make a sale. It's essential that you obtain a minimum of knowledge about the Turks and Caicos and its islands and regions so you'll make an informed purchase. Talk to locals, learn about locations, and form your own opinions before contacting a real estate agency.
There's a large number of real estate agents in the Turks and Caicos, including those that practice part time and full time. There isn't a high bar to entry for entry to realty, so many agents practice as a means to supplement other income. This isn't necessarily a bad thing, yet it does mean that some agents may be inexperienced. Part time agents typically accept lower commissions, but it may make sense to scrutinize documents and deeds. In the Turks and Caicos, a relatively few agents account for the majority of sales, especially considering collective value.
Your real estate agent should be able to offer a basic overview of the legal requirements of residency in the Turks and Caicos, and what your investment or purchase entitles you to. They should also be able to outline the applicable stamp duty rates.
What to Look For in a Real Estate Agent
How Many Properties Does the Agent and Real Estate Firm Represent?
If a real estate agency is listing and selling a large number of sites, there's typically a reason. Ask to see recent sales.
How Long Has the Agent Been Practicing?
Similar to the consideration of the number of properties that a realtor lists, if an agent has been practicing for a significant period of time, it may be beacause they're good at it.
Is the Agent Knowledgeable?
Is the real estate agent knowledgeable about our islands, zoning, protected areas, and relevant law?
There have been cases of misrepresentations in the past on the possibilities for development of parcels.
What Past Sales Has the Real Estate Agent and Company Made?
A great indicator of an agent are the previous sales made by both the real estate agent and agency made. If they've sold a number of properties similar to what you're looking at, they'll likely be successful and a fit.
Expectations of Rental Income
It's common for condominiums and vacation villas to be rented out for short-term stays when the owners are out of the country, and this fact is often used as positive of buying real estate in the Turks and Caicos.
Does your perspective realtor offer a realistic sense of possible income on an investment? In many cases, especially properties with strata and villa management fees, rental income may not be as high as initially suggested.
Real Estate Agents
Blue Cay is a new luxury residence development project on the beautiful turquoise waters of Leeward Channel on the east side of Providenciales. This gated community offers beachfront and canal front homes.
Learn more
Formed on Grand Turk in the 1980s, this real-estate agency is now headquartered on Providenciales and was one of the founding members of TCREA.
Learn more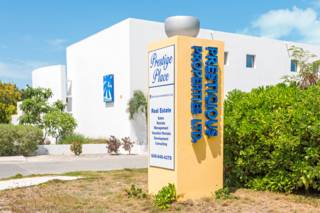 Prestigious Properties is one of Providenciales' oldest real-estate firms, centrally located in Grace Bay. Services include real-estate sales, rentals, and development information.
Learn more
RE/MAX Real Estate Group Turks & Caicos Islands sells luxury properties in Turks and Caicos under the RE/MAX Collection brand. Owners and brokers Blair MacPherson and Woody Bonrud live in the Turks and Caicos and have a combined 30 years experience in the real estate industry. Properties available for sale through RE/MAX include condos, villas, homes, townhouses and land.
Learn more
Salt Cay Real Estate has been offering real estate property management and sales for the past 18 years.
Learn more
The Real Estate Boutique by Grace Bay Realty has offered boutique real estate brokerage and related services throughout the Turks and Caicos since 2000. A community conscious business, they are committed to offering clear communication and full support in manifesting buyers and sellers intentions. Their website offers the public direct real time MLS access.
Learn more
Turks & Caicos Sotheby's International Realty
This is one of the main real-estate brokerages firm in the Turks and Caicos, and provides a variety of services including condominium development, home, villa and land sales and also villa rentals.
Learn more