Turks and Caicos Coronavirus
COVID-19 Vaccine Update
Vaccinations Have Started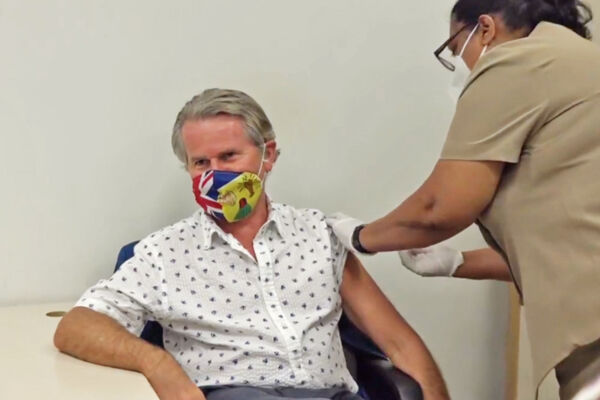 All resident adults in the Turks and Caicos are eligible to receive the COVID-19 vaccine free of charge. For more information or to register, see the COVID-19 Registration Portal.
As of 11 April 2021, 15,039 people have been vaccinated in the Turks and Caicos against COVID-19 (at least one dose). This is approximately 34% of the total Turks and Caicos population.
For information on current number of cases and information for tourists, see Turks and Caicos Coronavirus (COVID-19) Update.
For information on where to get a COVID-19 test, see Turks and Caicos Coronavirus (COVID-19) Testing.
The Turks and Caicos began vaccinating the local population against the Coronavirus (COVID-19) on 11 January 2021. Governor Nigel Dakin and then-Premier Sharlene Cartwright-Robinson were amongst the first to receive the vaccine in an effort to encourage persons to take it.
The initial batch of 9,750 doses of the Pfizer/BioNTech coronavirus (COVID-19), enough to vaccinate 4,875 people (approximately 11% of the population), arrived in the country on Thursday, 7 January 2021, via the London to Providenciales British Airways flight.
Cumulative COVID-19 Vaccinations in Turks and Caicos
Background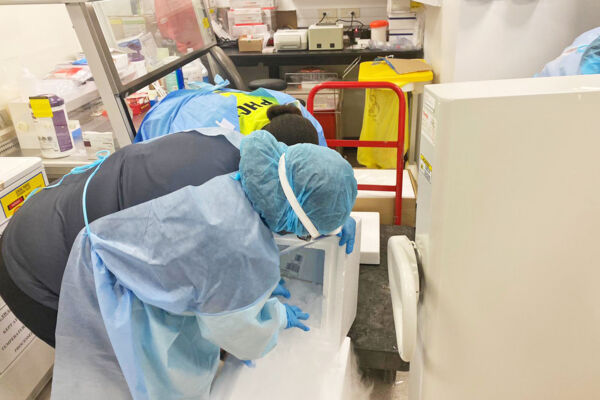 The Turks and Caicos Government accepted the offer of the United Kingdom for doses of the vaccine in November 2020 shortly before it received regulatory approval from the Medicines and Healthcare Products Regulatory Agency (MHRA) in the United Kingdom.
The Turks and Caicos, along with the Cayman Islands and Bermuda, were the only British Overseas Territories in the Caribbean to receive this initial batch of vaccines from the UK. This was attributed to the Turks and Caicos having the required infrastructure to maintain the vaccine (requires cooling to -70 C) and distribute it effectively.
Roll-out Plan
The Governor on 23 December 2020 announced details on who would be vaccinated first. The first priority group would be the elderly, health care workers, those with underlying medical conditions, and residents and workers at long-term care facilities. This would be followed by front-line workers at an increased risk.
The Government's intention is to offer the vaccine to everyone residing in the Turks and Caicos. The vaccine is optional and is not mandatory.
Last reviewed by an editor on 20 April 2021.