Turks and Caicos
Entry Requirements, Visas, Passports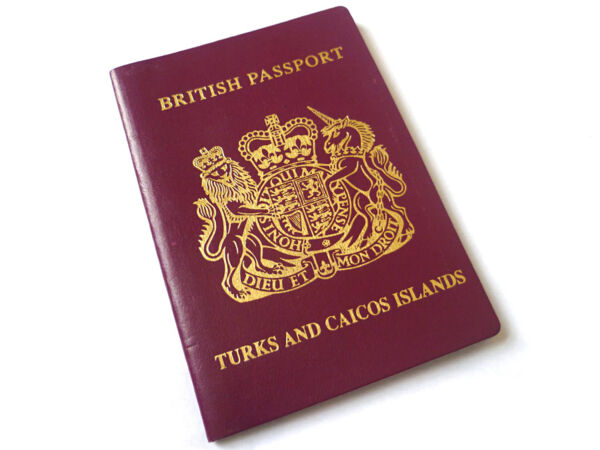 All visitors and residents require a passport to enter the Turks and Caicos Islands.
Requirements for Visitors
On arrival in the Turks and Caicos Islands, you must show a valid passport. You must also have a valid onward or return ticket.
Forms
Upon arrival, each person will need to complete an immigration form which will be presented to an immigration officer. In addition, the head of each family will also be required to complete a customs form (C105). In the case of friends traveling together, with different surnames, each will need to complete their own customs declaration form.
The forms below are provided for your viewing convenience only. You will be provided copies of the form to complete by your airline.
Download PDF Immigration Form (307 KB)
Download PDF Customs Form (C105) (527 KB)
Duration of Stay
Visitors are granted entry for 90 days. You can normally extend this by visiting an office of the Immigration Department. Listings and contact information for Immigration Department locations.
As in other countries, employment is prohibited on a tourist stamp.
Customs Information
After immigration, you'll need to clear customs. All goods which will remain in the islands must be declared, and duty must be paid for anything over your limit.
Some items, such as firearms and other weapons, and some drugs, are strictly prohibited (written prior authorization is required).
Pets
See Traveling with Pets for more information.
Visa Exempt Countries
Citizens of the countries listed below do not need a visa to enter the Turks and Caicos Islands. Visitors who normally require a visa to enter the United Kingdom (such as nationals of Russia) are advised to confirm with their booking agent, as visa regulations do change frequently. Some countries that were previously visa-exempt, such as Nigeria, Niue or Macau have since been removed from the visa-exempt list and nationals now require a visa.
If your country is not on the list, you require a visa to enter the Turks and Caicos.
Last updated October 14, 2020.
Visa Exempt Countries
Anguilla
Antigua
Argentina
Australia
Austria
Bahamas
Barbados
Belgium
Belize
Bermuda
Botswana
Brazil
Bulgaria
Canada
Cayman Islands
Chile
China
Costa Rica
Colombia
Croatia
Cyprus
Czech Republic
Denmark
Dominica
Ecuador
Estonia
Finland
Falkland Islands
Fiji
France
Germany
Gibraltar
Greece
Grenada
Guyana
Hong Kong
Hungary
Iceland
Ireland
Israel
Italy
Japan
Korea (ROK)
Latvia
Lithuania
Liechtenstein
Luxembourg
Malta
Mauritius
Mexico
Monaco
Montserrat
Netherlands
New Zealand
Norway
Oman
Panama
Pitcairn Islands
Poland
Portugal
Qatar
Romania
Russia
St Helena
Saudi Arabia
Seychelles
Singapore
Slovakia
Slovenia
Solomon Islands
South Africa
Spain
St Kitts and Nevis
St Lucia
St Vincent
Surinam
Sweden
Switzerland
Taiwan
Trinidad and Tobago
Turkey
Ukraine
United Arab Emirates
United Kingdom
United States
Virgin Islands, British
Virgin Islands, US
Visa Requirements
Applications for visa are made to either the nearest British High Commission or Embassy, or directly to the Director of Immigration. You will be provided with the current application form.
The following is required to apply for a visa:
Application Form
2 Photos (Certified by a Justice of the Peace)
A Current Police Record from Country of Origin (must be translated if not in English)
Job Letter (if Self-Employed Proof of Company Business License)
Original Bank Reference Letter on Applicant's Behalf
Applicant's Passport (must be Valid Six Months prior to Expiration Date)
Copy of Surety's Identification (must be Certified)
Covering Letter from Surety Applying for a Visa on behalf of the Applicant
Original School Letter
Parents' Legal Status (in the country where applicant resides)
Evidence of Surety Legal Status in TCI
Administrative Fee ($100 Non-Refundable)
Upon Approval an Additional Payment ($150)
Other Countries
If your country is not listed, you will need a visa. You do not need a visa if you have a valid:
US Tourist or Resident Visa (including a H-1B work visa or green card).
UK Tourist or Resident Visa.
Canadian Tourist or Resident Visa.
For more information about obtaining a visa, call the Turks and Caicos Islands Government at +1 (649) 946-2801.
We cannot respond to inquiries regarding passport and visa requirements.
Transit Through the Turks and Caicos Islands
Providenciales International Airport (PLS) is the only airport with scheduled international flights into the country. You must exit customs and immigration in order to board a connecting flight, and thus you must have the ability to enter the country. Countries that require a visa for entry have the same requirements for transit.
Enhanced Drivers Licenses
Some US states and Canadian provinces issue enhanced driver's licenses (EDLs) which include the bearer's nationality. These may be able to be used in some circumstances for entry (by some cruise lines, for example), but we highly recommend you travel with a valid passport. For example, if you miss your cruise ship you will be unable to fly home with an EDL, and there is no American (or Canadian) embassy or consulate in the country.
Traveling with pets
The Turks and Caicos Islands Government has recently adopted some strict rules on the importation of animals. See Traveling with Pets for more information.
Last reviewed by an editor on 19 October 2020.