Maps of the
Turks & Caicos
The islands in the Turks and Caicos are generally rather small and driving is not very difficult. The lack of signage is the largest difficulty, but this is slowly being improved. Providenciales is 35 mi² (91 km²) and Grand Turk is 6.9 mi² (18 km²).
Road and tourist maps for Providenciales are available for free at the Providenciales International Airport (PLS), but maps for the other islands are not always available. If you plan to travel beyond Providenciales (and we highly recommend a day trip to North and Middle Caicos, Grand Turk, or Salt Cay), we suggest you take a copy of our maps in case they aren't included.
Many of the rental car companies on Providenciales and North Caicos include free maps in their cars.
Getting Around and Driving
For visitors to Providenciales, we recommend that you consider renting a car for your stay. There isn't any public transportation, and renting a car can be a cost-effective way to get around the island.
Providenciales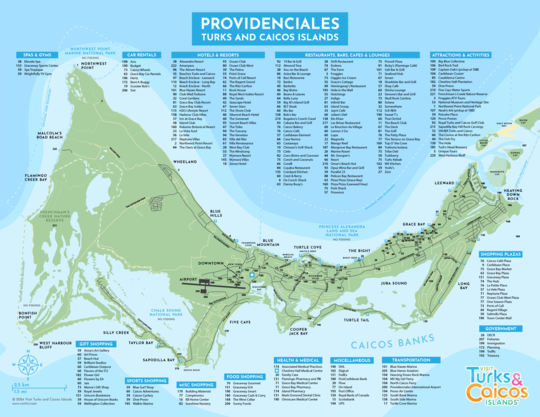 Providenciales (4-Page)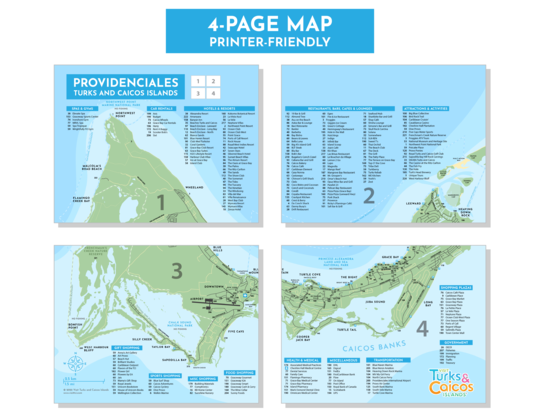 North Caicos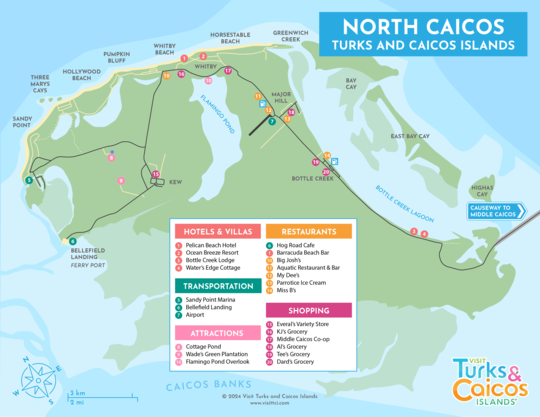 Middle Caicos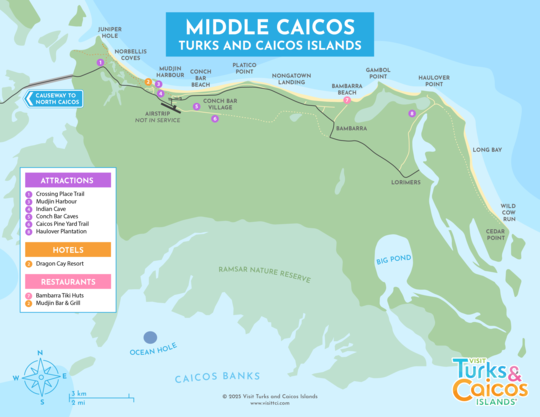 South Caicos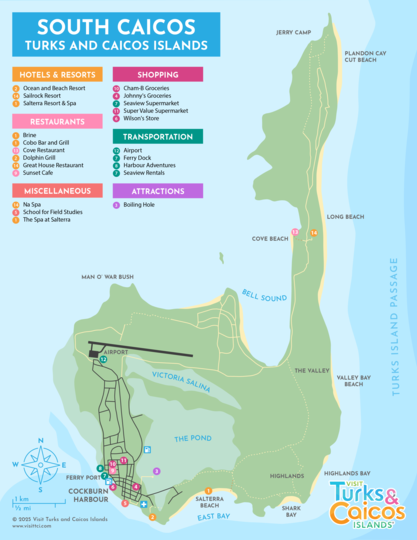 Grand Turk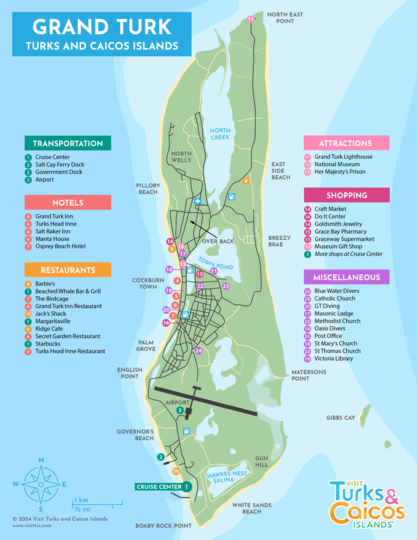 Salt Cay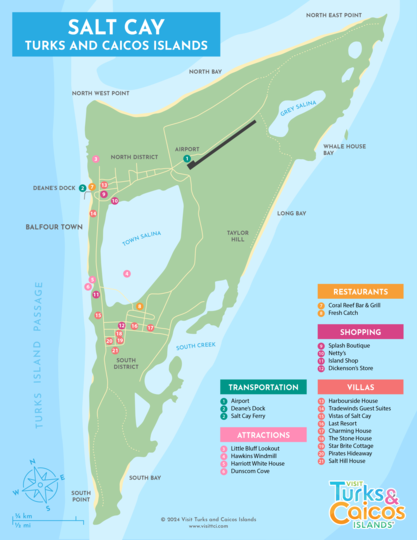 Pine Cay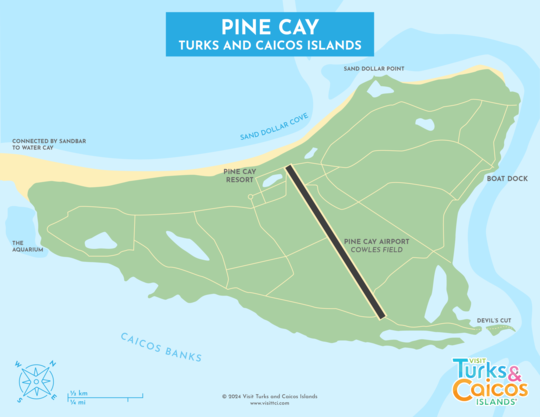 Parrot Cay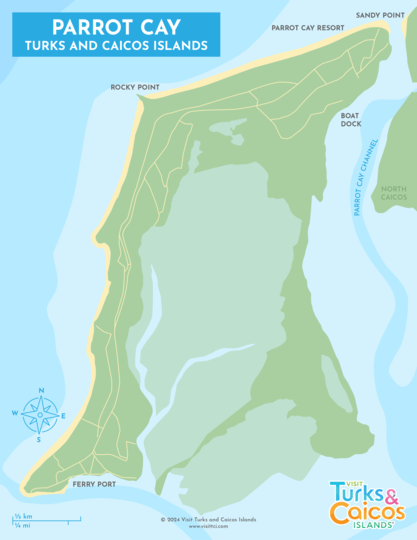 Ambergris Cay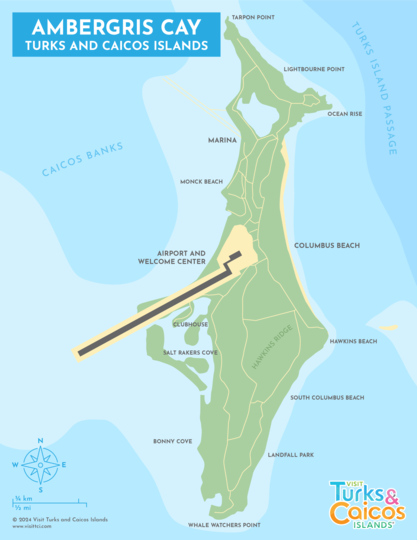 West Caicos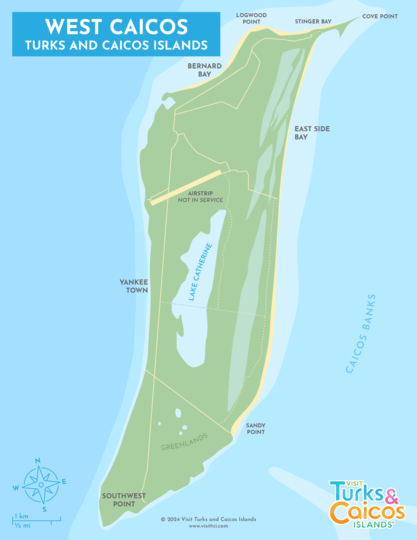 East Caicos