Architects, Draftsmen and Building Designers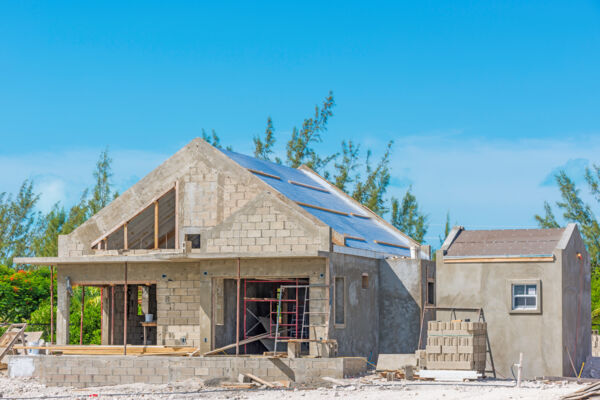 The Turks and Caicos is home to several architectural and design firms, many of which have been operating for decades. Due to the expanding tourism and luxury residential development, most architects and structural engineers are based on the island of Providenciales.
After the construction stage is begun, engineers may also be able to monitor and inspect the progress to ensure that the plans and building code are followed.
International Architects
Quite a few of the more-expansive resorts and luxury homes in the Turks and Caicos were designed by one of the larger international architectural agencies, which in turn worked with a local firm to obtain the necessary Turks and Caicos approvals and permits.
One important consideration with foreign architectural firms is their possible lack of knowledge of locally available materials, skilled labour, equipment, and building codes. An architect based in the Turks and Caicos will have a much better working understanding of what designs and materials are best suited to the islands.
Popular Architecture and Design
Modern British Colonial and Caribbean contemporary are popular styles in the Turks and Caicos today.
Another architectural design in the country is a Caribbean and Mediterranean blend, which combines, flowing poured concrete walls with clay tiles roofs and flooring.
Before settling on a style, we advise touring the residential regions on Providenciales, including Leeward, Turtle Cove, Chalk Sound, Silly Creek, and Turtle Tail. These coastal areas are home to wide array of designs and features.
Another consideration is alternative and green energy sources, and how they may be incorporated into home and landscaping designs. The costs of such installations continues to fall, and is approaching the point where they may be financially viable in the Turks and Caicos. As a tropical archipelago, air temperatures in the Turks and Caicos are often high. The layout, windows, and materials used in a structure can greatly affect indoor temperature and efficiency of a home, whether air conditioning is intended to be used or not.
Interior Design
When creating your dream home or project, it may make sense to begin working with an interior designer early in the planning stage.
There's an increasing number of designs firms dedicated to the luxury villa industry, and they're able to take care of design, installation and importation.
Choosing an Architect
Many local architects have been practicing in the Turks and Caicos Islands for over a decade, and have assessed project portfolios of local houses, hotels and resorts which they have designed.
Depending on the type of project, and architect may engage the services of a specialist consultant, especially with regards to projects involving the marine environment (such as marinas and private docks).
Turks and Caicos Building Code
The local building code is similar to the Miami-Date County building code in the United States. Buildings must be constructed using hurricane resistant materials, such as storm-proof windows.
The electrical code is comparable to the U.S. National Electrical Code. Electricity is 120v, 60Hz with North American style plugs and receptacles.
The local plumbing standard is based off the International Plumbing Code (IPC), with some exceptions, notably with regards to venting.
Some points to consider:
A cistern is mandatory in new construction. Unlike in some U.S. states (such as Oregon and Utah), no permit is required to collect rainwater.
Wood frame construction is generally prohibited. Some structures, such as gazebos and palapas, are excluded.
Customs Duties and Building Materials
Customs duties in the Turks and Caicos generally range from 10% to 30% (with an additional 7.5% customs processing fee).
Cement carries a 0% duty rate, and concrete blocks, plywood and basic wood is 10%.
It's important to understand that similar items have different duties. For example, ceramic floor tiles carry a 10% duty rate, whereas glass tiles, carpets, and carpet tiles are assessed at 30%. Different types of wood, and whether rough or processed, also have different rates.
In addition, white goods and appliances normally have a duty rate of 30%, however, EnergyStar qualified appliances have a reduced rate of 15%.