North Caicos & Middle Caicos
Shopping & Grocery Stores
Compared to Providenciales, the shopping choices on North Caicos and Middle Caicos are quite limited. However, you'll still find a range of both groceries and gifts on both islands.
Groceries and Food
North Caicos has three small supermarkets. All three are about the same size and carry comparable selections of basic dry goods and limited refrigerated products. Prices tend to be quite reasonable.
If you're simply looking for a cold drink, the gas stations on North Caicos also all carry at least a limited selection of refreshments.
Middle Caicos unfortunately does not offer much in terms of shopping. It's possible to find cold drinks and snacks, but not much more than that.
If you plan to stay overnight on North Caicos or Middle Caicos, consider bringing supplies over with you from Providenciales, especially meats, dairy, or gourmet products, as you likely won't be able to find such items.
Gifts and Souvenirs
There are only a few such shops across both islands. However, unlike the situation on Providenciales and Grand Turk, what you'll find for sale is almost entirely authentic and handmade Turks and Caicos goods. The following are the best shops.
Found in the small settlement of Kew, the office for the Turks and Caicos National Trust carries a selection of similar woven items and art.
Although listed last, the Conch Bar Artisans Studio (Middle Caicos Co-op) on Middle Caicos is definitely one of the best shops in the country for true Turks and Caicos gifts. Everything you'll find here is locally handmade from natural materials. This shop specializes in hand-woven crafts such as baskets, hats, and bags, but you'll also find model sailboats, paintings, dolls, and conch shell art. Located in the village of Conch Bar adjacent to Sea View Café.
Local Shops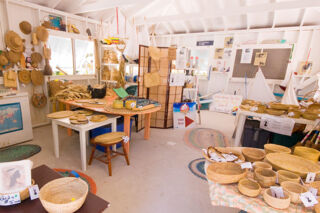 The Middle Caicos Co-op is an organization that represents more than sixty local artisans who produce baskets, hats, model sailboats, and other souvenirs. The Co-op also organizes tours on North Caicos and Middle Caicos.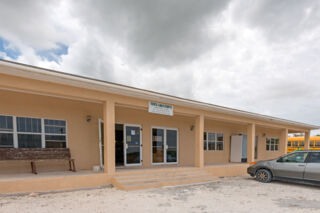 Conveniently located on King's Road near Bottle Creek village, Tee's Grocery offers general food supplies and cold drinks.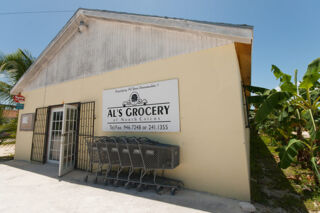 Found near Bottle Creek Village, Al's Grocery stocks groceries, dry goods, frozen foods, cold drinks, and general supplies.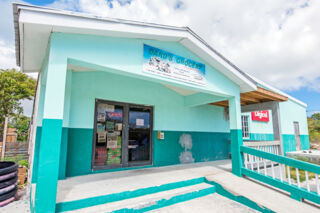 Dard's Grocery is the largest grocery store on North Caicos, and is located in the community of Bottle Creek. A range of non-perishables food, produce, cold drinks, and much more is stocked.